***
Azerbaijani President Ilham Aliyev and Italian President Sergio Mattarella had one-on-one meeting July 18 after the official welcoming ceremony.
The successful development of bilateral relations between Azerbaijan and Italy in political, economic and other areas was noted during the meeting. The sides voiced confidence that the official visit of President Mattarella to Azerbaijan will contribute to expansion of bilateral relations.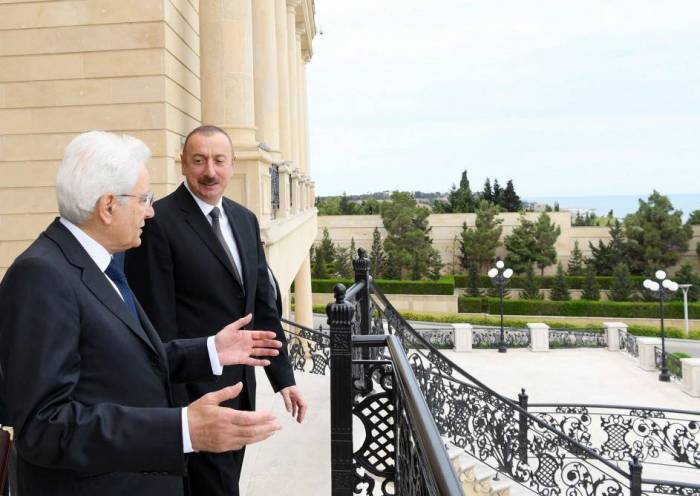 The two presidents held an exchange of views on bilateral relations and other issues of mutual interest.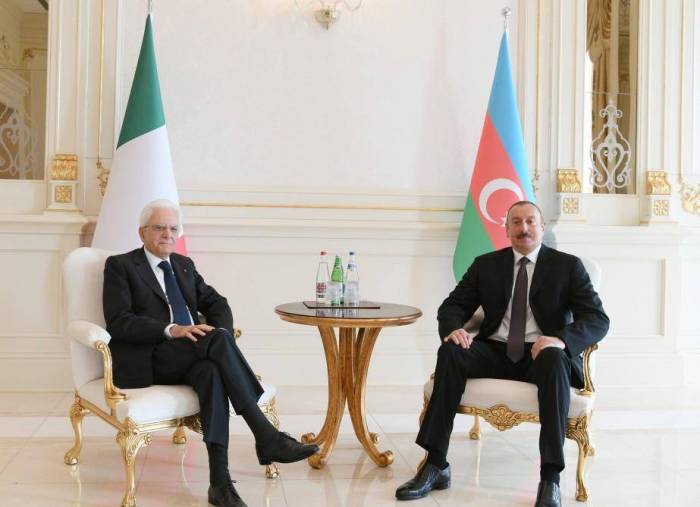 ***
The official welcoming ceremony for President of Italy Sergio Mattarella, who is on an official visit to Azerbaijan, was held July 18.
The guard of honor was held in honor of the President of Italy on the square where the national flags of the two countries fluttered.
President of Azerbaijan Ilham Aliyev greeted President Mattarella.
The chief of the guard of honor made a report to the President of Italy.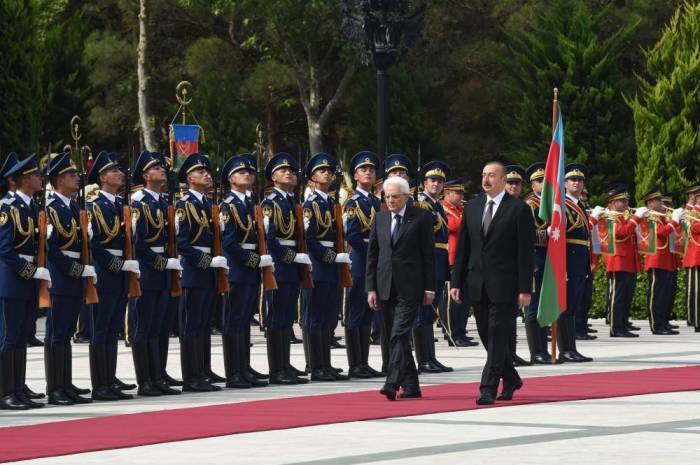 President Aliyev and President Mattarella passed before the guard of honor.
The President of Italy saluted the Azerbaijani soldiers.
The national anthems of Italy and Azerbaijan were played.
Representatives of the state and government of Azerbaijan were introduced to President Sergio Mattarella, members of the Italian delegation to President Ilham Aliyev.
The guard of honor passed in front of the presidents to the strains of the military march.
The presidents of Azerbaijan and Italy had their picture taken for the official photo.
More about: