There was a time when Baku – the capital of Azerbaijan - was famous for its cosmopolitan feel and its diverse art and culture scenes. While the breakup of the Soviet Union temporary shifted priorities to rebuilding Azerbaijan's growing economy, there was little state support for contemporary, experimental arts. To complicate matters, the real estate boom that's yet to cease in Baku, further squeezed young artists out of affordable art-studios. Although the situation is not unique, as similar pressures are also experienced by artists from San Francisco to Singapore, Azerbaijan's leadership has vowed to support young and established talent.
Recognizing its untapped creative potential, Azerbaijan is going through a sort-of cultural awakening, as its arts and music scenes are starting to expand and innovate. It is a direct result of an increased awareness and government investment into galleries, artists' studios, and art-driven gift shops timely launched for a growing number of visiting foreign tourists.
These changes are warranting a fresh look at the creative production underway in the country. To help you navigate this emerging space, we have prepared a (in)formal tour-de-arts guide across Baku to highlight some of the must-visit groundbreaking, mainstream, and underground art and design destinations.
Visitors' exposure to awe-inspiring art and architecture begins at the arrival to Heydar Aliyev airport in Baku. Giant wooden pods described as "cocoons," greet travelers in the interior of the new international terminal. Stylish, both modern and traditional at the same time, they house cafes, bars, and shopping kiosks.
Driving through the city, it is almost impossible to miss the spectacular Zaha Hadid designed Heydar Aliyev Cultural Center. It is a gorgeous structure, famous for its distinctive architecture and flowing curved style devoid of sharp angles. Incredibly photogenic both outside and inside with a myriad of angles to choose from, the center is a heaven for photographers. A number of rotating exhibitions allow visitors to immerse themselves in the local and international art and culture, while walking up and down the sweeping staircases admiring the building's vast interiors.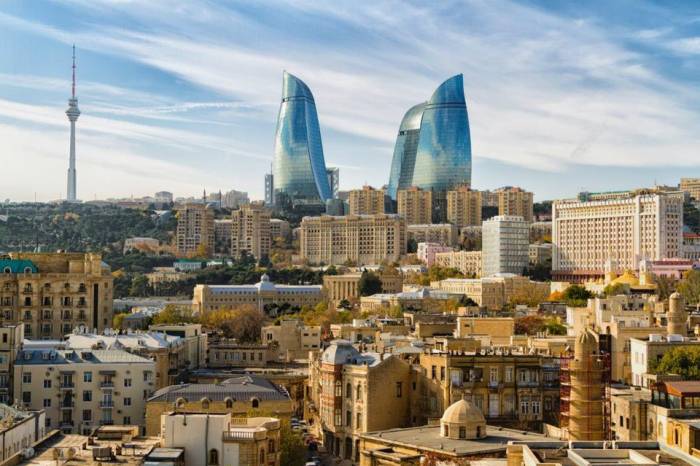 Flame Towers are an iconic sight in Baku.MARIA BIRGER
Flame Towers is another architectural gem of the city. Among the tallest structures in Baku, the three flickering flames-shaped towers, inspired by the ancient fire worship in the country, symbolize the historic past and the future strength of the modern Azerbaijan. Fairmont Baku hotel, housed within the iconic complex, allows visitors to experience the magical combination of contemporary architecture, mind-blowing views of the city, and luxurious amenities.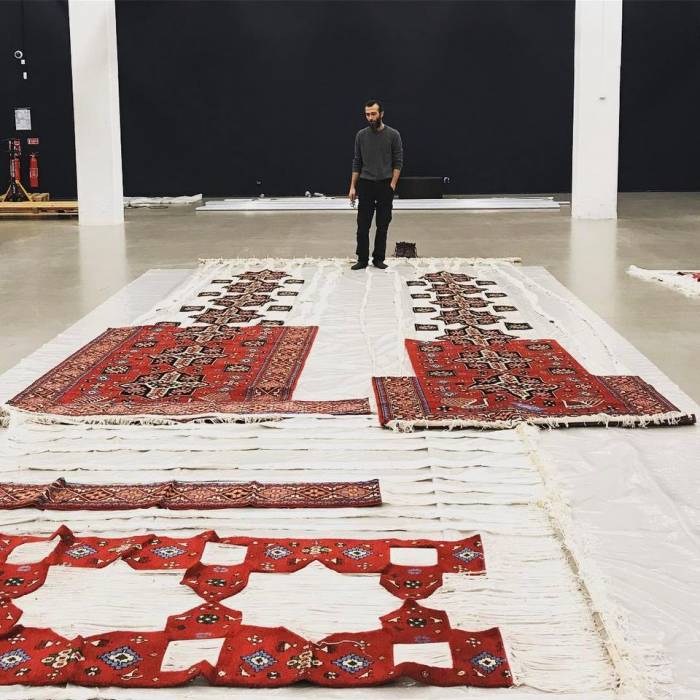 An established and well recognized modern artist Faig Ahmed represented Azerbaijan at Venice Biennale in 2007.COURTESY OF FAIG AHMED
To meet with musicians that are trying to bridge the gap between art and music in the Soviet times and the contemporary scene today, I visited the famous Asaf Zeynally Music College in Baku. The college, headed by Nazim Kazimov, an esteemed expert in tar, emphasizes traditional Azerbaijani music. Its graduates are numerous and talented, and include the most famous musicians in the region, such as Alim Qasimov, a world-famous mugham singer (mugham is a traditional Azeri musical form involving poetry and improvisation) who won numerous international accolades and is seen as "one the greatest singers alive" according to the New York Times. Visitors can hear the current cohort of student musicians play at festivals, functions and musical venues all over the city. Equally skilled in classical and traditional musical instruments, from piano and violin to tar (long-necked, waisted lute), kamacha (bowed string instrument) and daf (a large frame drum), they have mastered both local composers such as Niyazi or Hacibeyli, as well as internationals like Astor Piazzolla, Saint-Saëns, Tchaikovsky, and many others.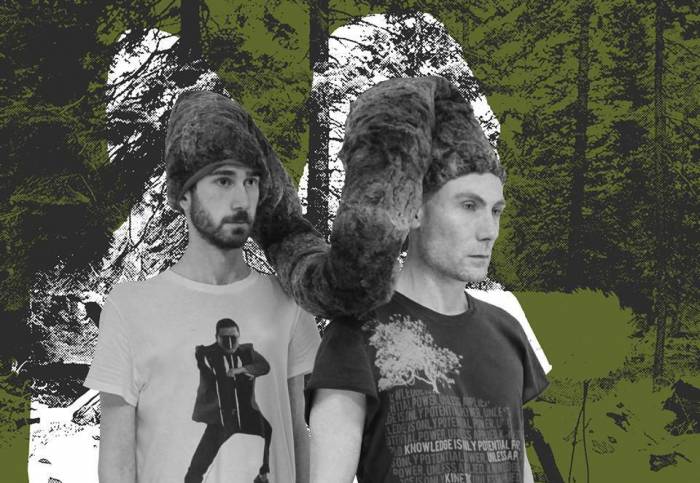 "Naschkatze" duo - Ali Hasanov and Farhad Farzaliyev.COURTESY OF THE ARTISTS
I am now at YARAT Studios, a building in Baku comprised of studios and residential space for Azerbaijani and visiting international artists. Here, I encountered young artists who are pushing the boundaries of contemporary art and conducting a variety of artistic experiments, while engaging in individual and collaborative projects. I knocked on one of the doors and met the dynamic "Naschkatze" duo - Ali Hasanov and Farhad Farzaliyev, who have collaborated on music and art projects since 2015. They two have been playing at electronic and experimental music festivals in Azerbaijan and around the world and just came out with their own electronic music record label – the first new vinyl record label in Azerbaijan.
My time was up and I walked over to another studio, where Orkhan Huseynov, a second generation accomplished artist and another YARAT resident, seemed to be working on one of his poster-like monochromatic plexiglass projects. An art historian specializing in ceramic design, Huseynov works on installations, painting and video, centered on Azerbaijani folk traditions and history, as well as everyday life and games.
Kufic Pacman by Orkhan Huseynov 2016
The common threads tying these different artists and their creative output play an important and unique role in the formation of the emerging contemporary arts and music in "new" Azerbaijan. Grappling with the past, while experimenting with new futures, Baku artists are boldly weaving a new creative legacy for their homeland and the world.
Co-authored with Maria Birger.
Stephan Rabimov 's worked as a journalist, in digital and print publishing, public relations and marketing for over a decade. He has written and reported extensively about fashion and emerging markets, as well as contemporary culture, lifestyle, diplomacy, education, and the arts. 
Read the original article on Forbes.
More about: Azerbaijan