President of the Republic of Azerbaijan, Commander-in-Chief Ilham Aliyev, first lady Mehriban Aliyeva and family members attended the ceremony.
Chairman of the State Security Service, Lieutenant General Madat Guliyev reported to President, Commander-in-Chief Ilham Aliyev.
President Ilham Aliyev and first lady Mehriban Aliyeva put flowers at a statue of national leader Heydar Aliyev.
Military unit commander reported to the Commander-in-Chief about the preparations for the oath-taking ceremony.
President Ilham Aliyev saluted the personnel.
The combat flag was brought to the square to the accompaniment of the military march.
Then a minute`s silence was observed for servicemen who fell for the Motherland, the state anthem was played.
Young soldiers then swore their oaths.
The Azerbaijani President`s son Heydar Aliyev, who is doing his military service here, was among the young soldiers who took oaths.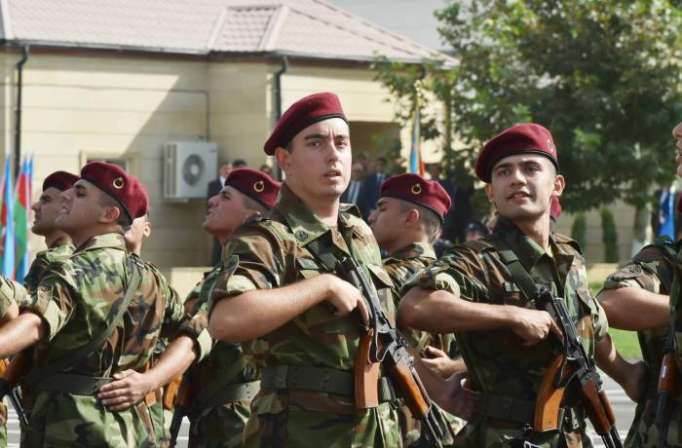 Congratulating the personnel, President, Commander-in-Chief Ilham Aliyev said: Dear soldiers, I heartily congratulate you on swearing an oath and wish you success.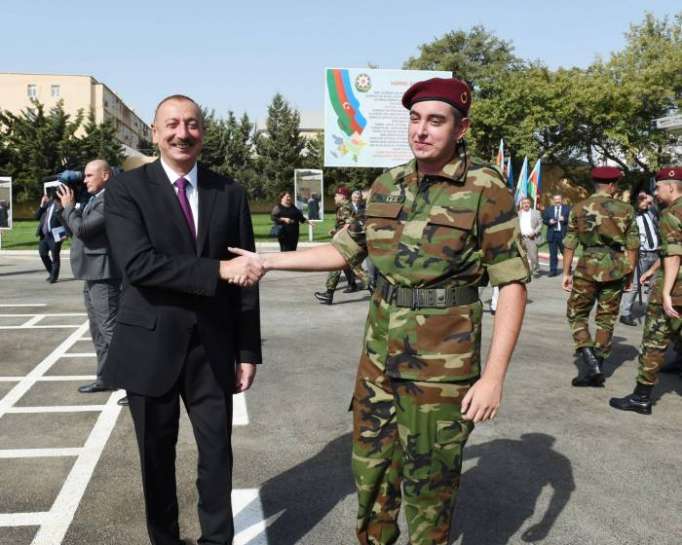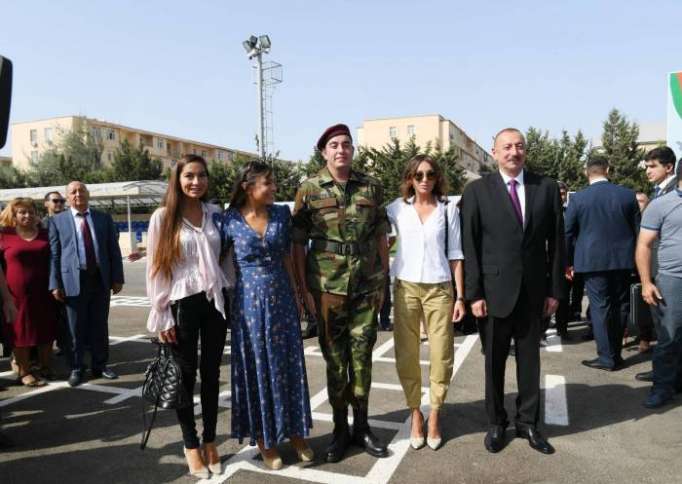 The personnel of the military unit marched past the tribune.
Parents of young soldiers met and spoke with President Ilham Aliyev.
Then photos were taken.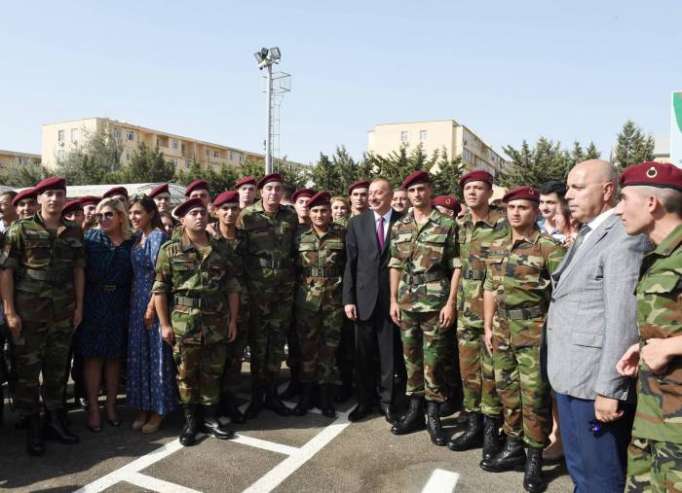 More about: Ilham-Aliyev