The head of state launched the Imishli "ASAN xidmet" center.
While touring the complex, President Ilham Aliyev was informed of the work done there and was presented Robot Sophia a social humanoid robot developed by Hong Kong-based company Hanson Robotics.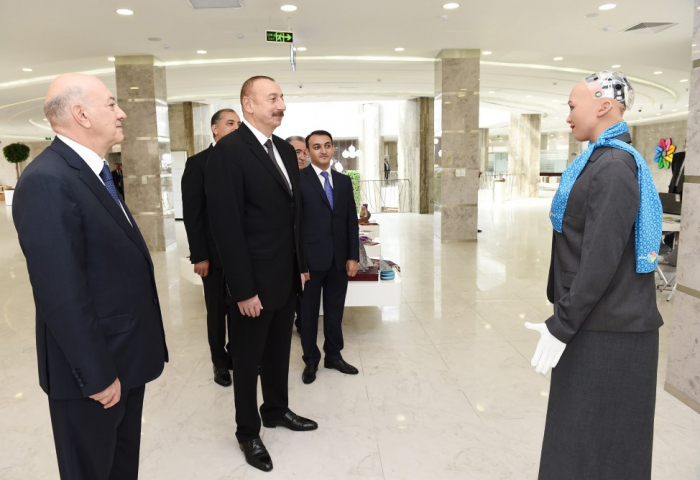 Sophia uses artificial intelligence, visual data processing and facial recognition. Sophia also imitates human gestures and facial expressions and is able to answer certain questions and to make simple conversations on predefined topics (e.g. on the weather). Sophia uses voice recognition (speech-to-text) technology from Alphabet Inc. (parent company of Google) and is designed to get smarter over time. Sophia's intelligence software is designed by Hanson Robotics. The AI program analyses conversations and extracts data that allows her to improve responses in the future.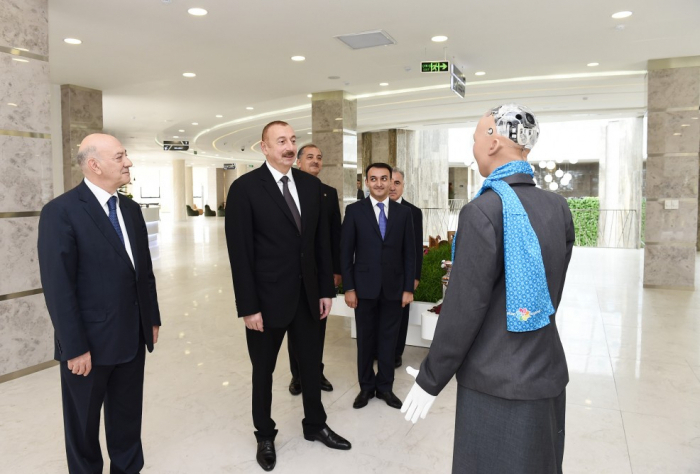 More about: Sophia-robot Ilham-Aliyev