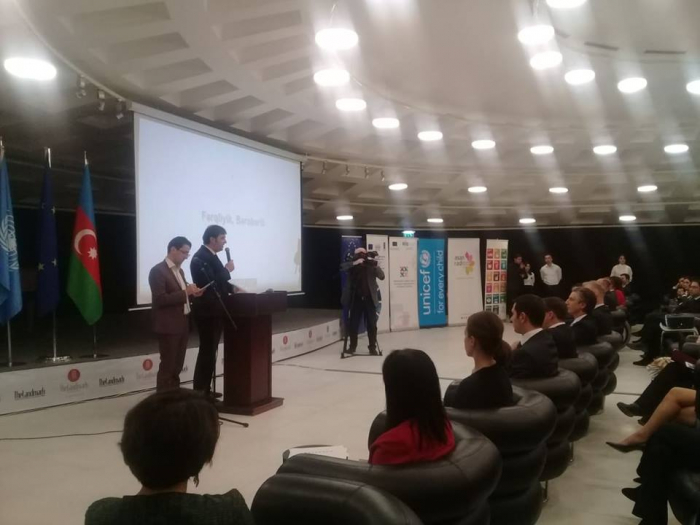 Through the 12-minute film, the project partners wanted to stress that the persons with disabilities must be regarded as a part of our inclusive society, where all members of the society have equal rights and opportunities, have access to education along with others. The video emphasizes that disability is not the barrier to enjoy the life.
The video presentation took place on 7 December, in the Rotunda, Landmark Hotel with participation of EU Ambassador to the Republic of Azerbaijan Mr. Kestutis Jankauskas, i.e UNDP Resident Representative, Mr. Alessandro Fracassetti, UNICEF Representative, Mr. Edward Carwardine, representative of the "Regional Development" Public Union, Mr. Jamil Aliyev, who talked about their projects in the area of support to the persons with disabilities. The moderator of the event was Director of ASAN Radio, Mr. Emin Musavi.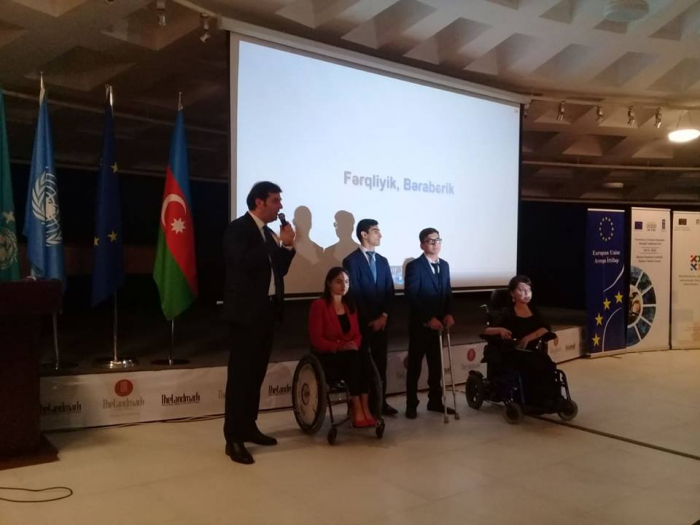 Currently the following EU-funded projects are implemented in Azerbaijan: "Expanding inclusive quality education for children with disabilities in Azerbaijan" is implemented by UNICEF; "Promotion of inclusive education through Traditional Arts" project is implemented by the UNDP; "Ensure Teachers' Readiness for Inclusive Education" is implemented by the "Regional Development" Public Union.
Turkan Mammadli
Azvision English
More about: Azerbaijan