A dozen flags were found at Holy Martyrs Ferrahian Armenian High School at 5300 White Oak Ave. in Encino and 14 on the exterior fencing at AGBU Manoogian-Demirdjian School in the 6844 of Oakdale Ave. in Canoga Park, according to the schools'  principals.
A man in dark clothing and wearing a man mask can be seen going over the perimeter fence of the Encino school in security camera video, said principal Sossi Shanlian.
The hanging of flags at Holy Martyrs were being investigated as a possible hate crime.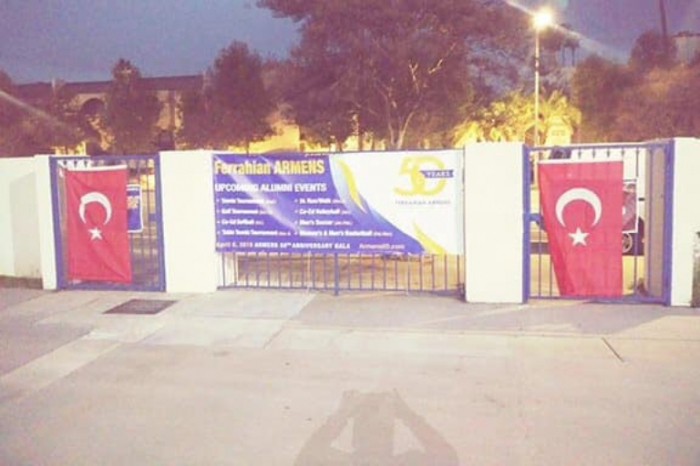 More about: