The exercises that involved the Special Forces of the Combined Arms Army and the rescue units of the Ministry of Emergency Situations of the Nakhchivan Autonomous Republic aims to improve the skills of military personnel in fulfilling combat missions and surviving in severe cold.
During the exercises, the Special Forces Group worked tactical actions in the rear of the imaginary enemy in snow and frosty weather conditions, at day and night time. Tactical actions, sniper pairs camouflaged based on the circumstances in the snowy area completed prearranged tasks.
The soldiers also worked out actions to search and determine the location of the people who fell under snow avalanches and disappeared in snowy terrain in severe cold, as well as to provide first aid and evacuation.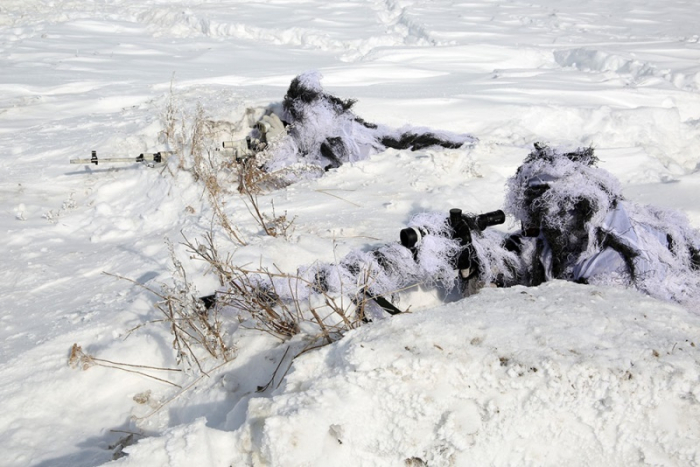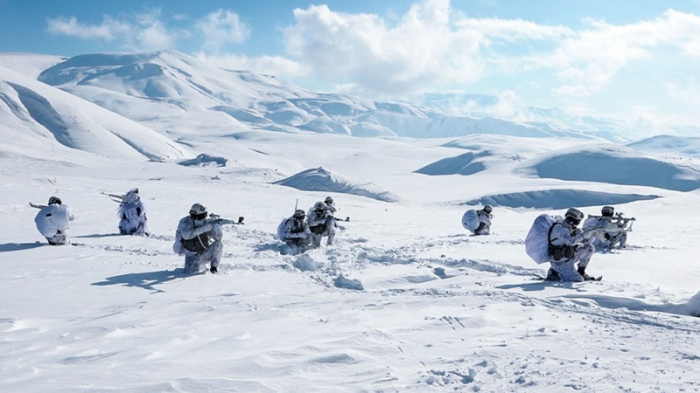 More about: Nakhchivan-garrison exercise