Doppelganger
Security researcher Shai Alfasi at Reason Labs discovered that hackers have started using fake coronavirus dashboards to scrape user data, including "user names, passwords, credit card numbers and other sensitive information that is stored in the users' browser," according to a blog post.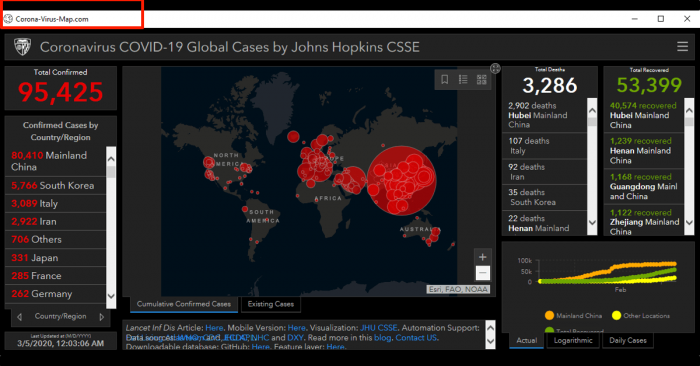 A fake with an almost identical graphical interface as the John Hopkins one.Image: The Next Web
Data thief
The malware keeps itself alive as it sifts through users' files using Windows' "Task Scheduler" feature. The method isn't only capable of stealing your data — it can infect it with a variety of other malware as well.
"As the coronavirus continues to spread and more apps and technologies are developed to monitor it, we will likely be seeing an increase in corona malware and corona malware variants well into the foreseeable future," reads the blog post.
World Economic Forum 
More about: coronavirus