Pashinyan noted that his grandfather served in the 554th Rifle Regiment of the 138th Division and died in the war in 1943.
Pashinyan's post was not unequivocally welcomed. As a result of the investigation, it was revealed that Nikolay Vartanovich Pashinyan had fought on the side of the Nazis against the USSR with Garegin Nzhdeh's faction in 1943. 
Evidences show that Pashinyan's grandfather served the Nazis collaborating with the Nazi government. 
The dossier reveals the fact on Pashinyan's grandfather: "Collaborated with the enemy, died."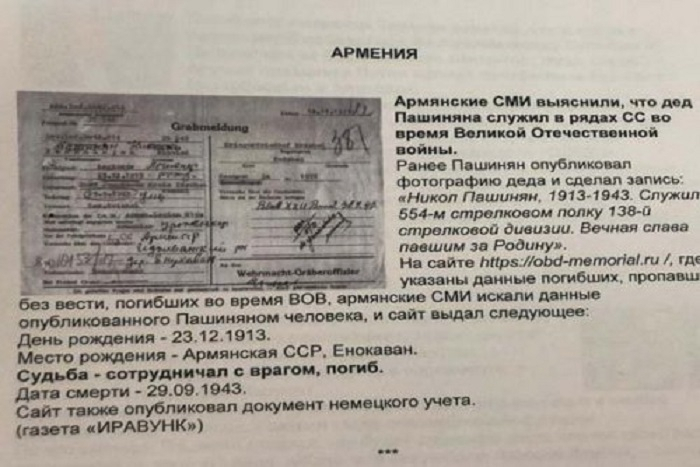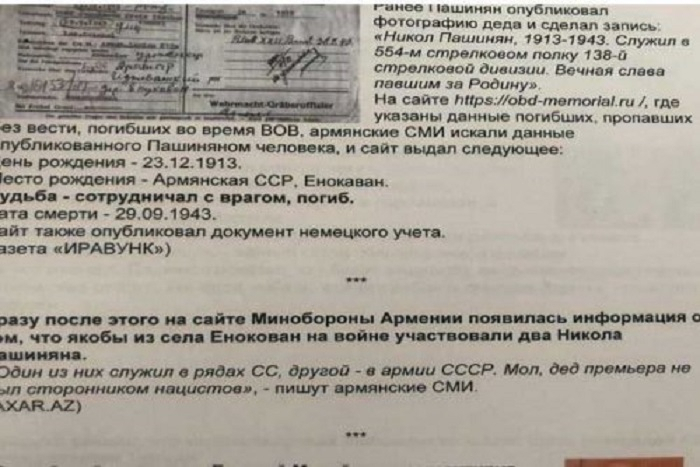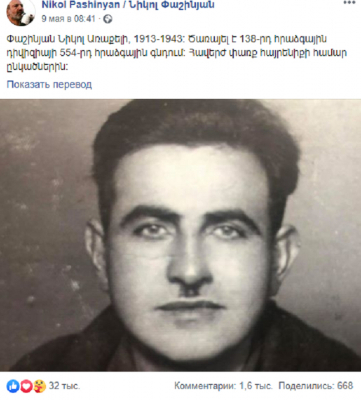 More about: #Pashinyan