Some 117 patients have recovered, while 6  others have died, the headquarters noted.
The overall confirmed cases in Azerbaijan have reached 11,329 with 6,192 recoveries and 139 deaths.
As many as 4,998 people are currently being treated in specialized hospitals.
In the past 24 hours, 6,100 tests have been conducted in Azerbaijan to detect new COVID-19 cases. A total of 403,499 coronavirus tests have been conducted in the country so far.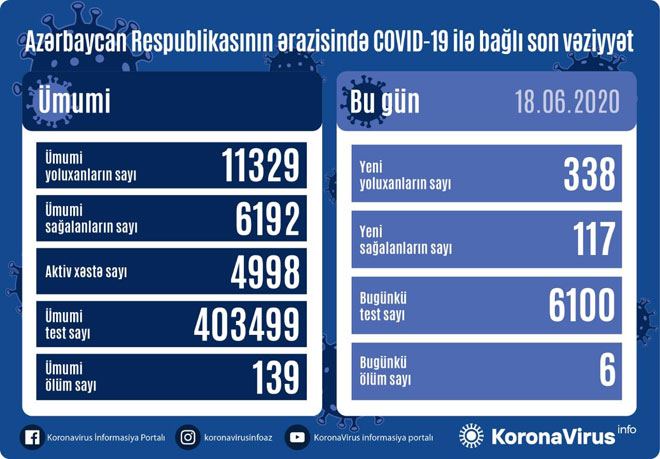 More about: Azerbaijan COVID-19