Here is the information about Major General Mayis Barkhudarov.
Mayis Barkhudarov was born on April 20, 1976 in Gubadli city. Mayis Barkhudarov, a student of the National Hero of Azerbaijan, wrestler Aliyar Aliyev, studied at the Military Lyceum named after Jamshid Nakhchivanski. In 1993, Mayis Barkhudarov and a group of cadets decided to go to the front voluntarily amid the tense situation on the front. However, General Valeh Barshadli, who was the head of the Military Lyceum at that time, prevented them from doing that and explained the need to continue their education and the importance of being trained as a professional soldier. Mayis Barkhudarov and other cadets obeyed the general and continued their education.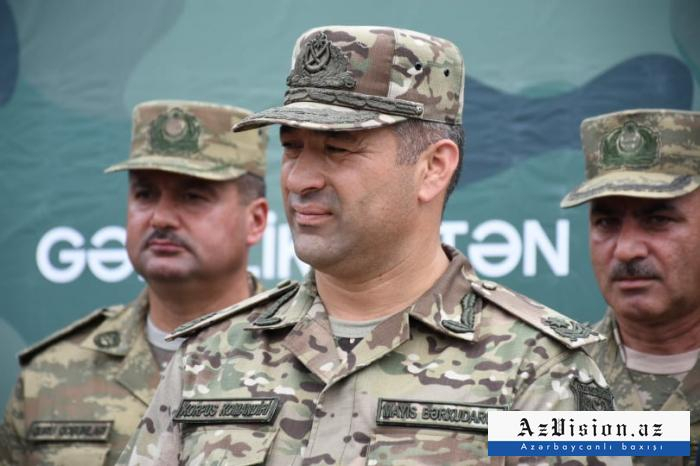 In 1998, Mayis Barkhudarov was awarded the "Flag of Azerbaijan" order. Great Leader Heydar Aliyev personally presented him the award for his merits. In 2012, Colonel Mayis Barkhudarov was awarded the Medal "For Homeland".
Mayis Barkhudarov, who became a corps commander in 2016, showed great heroism in the April battles. He took part in the fighting, along with soldiers. Barkhudarov, who personally took part in the operation to liberate the Lalatapa height and the territory of 10 kilometers, destroyed a large number of Armenian armed forces with a limited number of soldiers and officers.
Mayis Barkhudarov, sitting on the tank, called on all his soldiers to join the battle, including himself. Since Barkhudarov's tank was at the forefront, the whole army was especially active and heroic.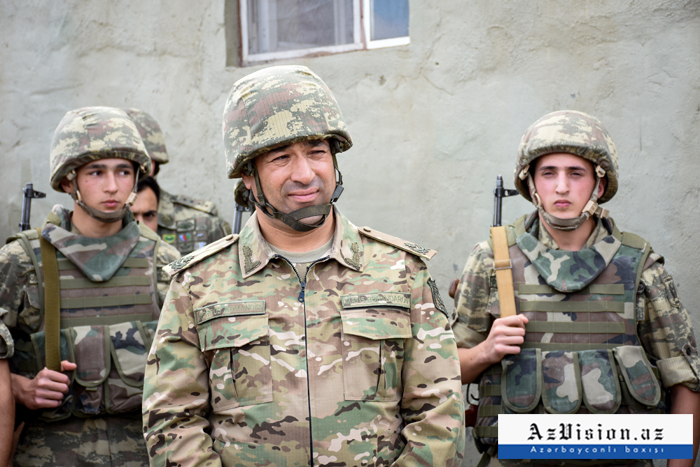 Mayis Barkhudarov was awarded the rank of Major General for the bravery and prowess he showed while capturing Lalatapa.
In the counter-offensive operations of the Azerbaijani army launched on September 27, the corps led by Mayis Barkhudarov inflicted crushing blows on Armenians. Fearful of this, Armenians spread misinformation about the general.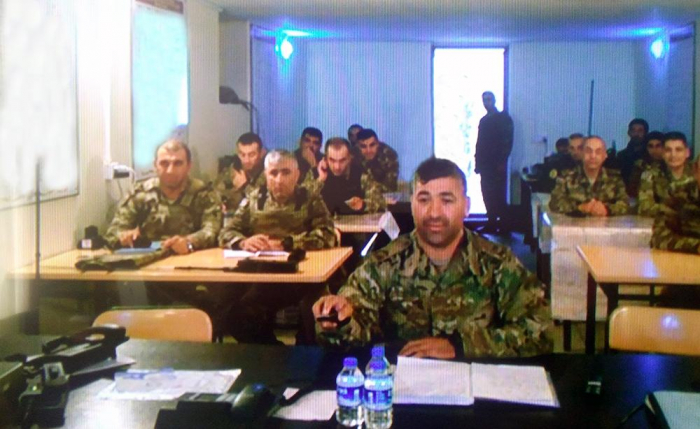 In response to the lies of the Armenians, Mayis Barkhudarov said: "The counter-offensive operation to prevent the enemy's attack is going on successfully. Intense fighting is underway. Our army is carrying out the task of liberating our lands with high fighting spirit and courage. The personnel of the unit I command will fight to the last drop of blood to completely destroy the enemy and win."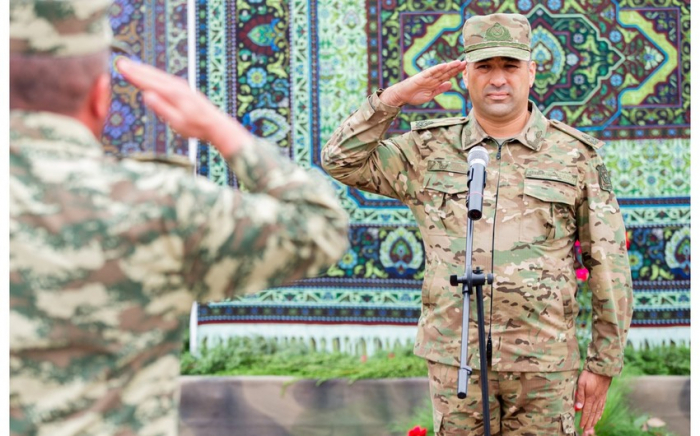 More about: