The article cited Azerbaijan's official bodies as saying that despite the announcement of a humanitarian ceasefire in Nagorno-Karabakh, on the night of October 11, the Armenian armed forces shelled the city of Ganja, killing 7 civilians, AzVision.az reports.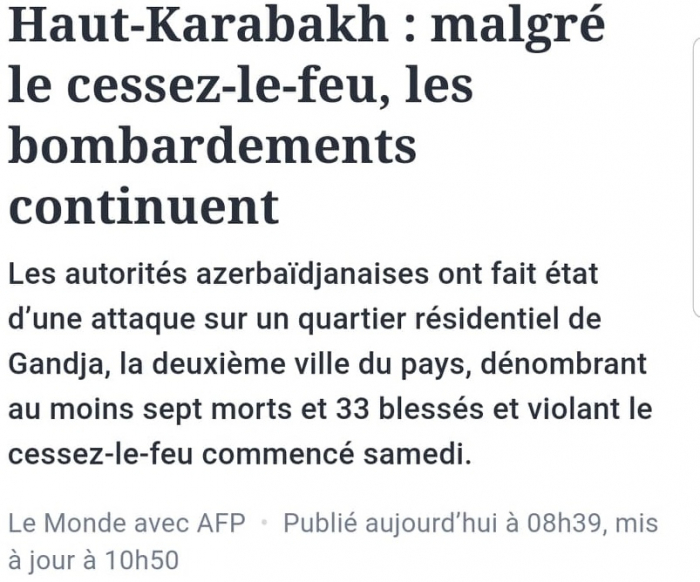 The newspaper also referred to Azerbaijani Foreign Minister Jeyhun Bayramov's tweet "the Armenian armed forces again launched missiles on Ganja, the second largest city of Azerbaijan, leaving 7 civilians dead and 33 other injured".
The article also noted that the "defense ministry" of the separatist regime in Nagorno-Karabakh denied shelling Ganja.
More about: Azerbaijan Ganja