Artur's mother, Anna Mehrabyan, who is a resident of Stavropol insists to take his son's body to Yessentuki. 
"I was five months pregnant when Artur's father died. The child knew that his grandparents and other relatives were in Ganja, Azerbaijan. I brought him up by myself. The relatives came from Azerbaijan and visited us, "Anna Mehrabyan said
Once Artur said that he wanted to go on holiday to Azerbaijan. He wanted to see the city where his father lived and visit his grave in the cemetery. Anna Mehrabyan sent her son to Ganja with her grandmother.
He told me, 'if I like Azerbaijan, I'll stay there.' And I asked him, "What about me?". Artur said that he would be better in Ganja and wanted to be where his father was.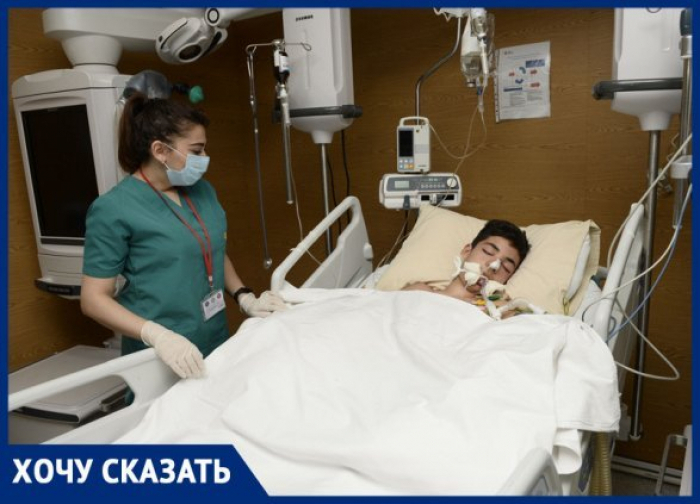 For two and a half years, Artur had been living and studying in Ganja. The teenager was supposed to return home – Essentuki. However, the COVID-19 pandemic started and borders were closed, then hostilities erupted. Concerned Anna Mehrabyan appealed to the embassy and ministry. 
"At that time, I had not seen my child for a month. I was convinced that the situation was under control, everything was fine and the local residents were not being touched. Artur's aunt said that she would definitely come with him," the Essentuki resident said. On October 17, great grief overtook the family. At nigh, a shell hit a residential building where the family was living. The building collapsed. Artur was seriously injured and fell into a coma, in which he had remained until October 24. Doctors could not save the teenager's life.
"I accidentally found out yesterday that my child had died. I didn't believe it completely. I thought it was not true. Then I saw his name. He had been in a coma since October 17," Mehrabyan added.
Virtualaz.org has learned that the management of the hospital, where Artur was being treated, contacted Anna Mehrabyan several times, offering to come to Azerbaijan so that she could visit her son. However, Mehrabyan never arrived…
More about: #AnnaMehrabyan