Under the instruction of the Minister of Defence, psychologists of the Department for Ideological Work and Moral-Psychological Support of the Main Department for Personnel of the Ministry of Defence hold meetings with servicemen in the troops, in particular in the military units stationed in liberated from occupation territories, AzVision.az reports.
At meetings with servicemen, the main attention is focused on the study of issues related to the moral-psychological state and social problems, as well as the strengthening of law enforcement and military discipline in military units.
During the practical activities, the issues of psychological rehabilitation of servicemen who were involved in the Patriotic War, studying the individual psychological qualities of the recruits who have recently been called up for military service, their adaptation to military service, as well as ensuring the safety and health of military personnel are in the spotlight.
As part of the activities, social and psychological testing, individual conversations, as well as educational and methodological classes with command staff are conducted. The methodological recommendations are also given.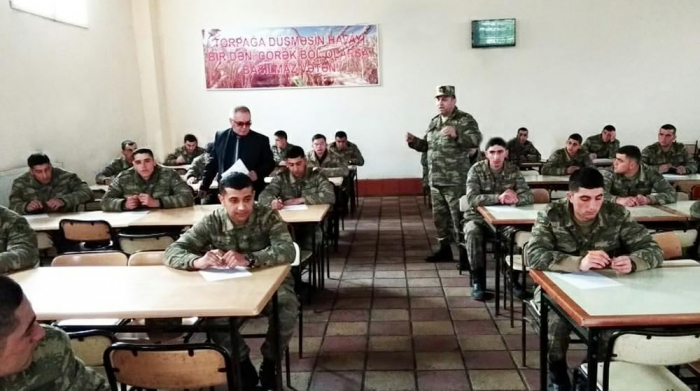 More about: #AzerbaijanArmy