A media tour was organized for a group of local journalists to cover the exercises.
The purpose of the two-day exercises is to prevent threats to the military-political and economic interests of the Republic of Azerbaijan, to conduct joint combat operations by Navy units in order to protect and defend the energy infrastructure in the Azerbaijani sector of the Caspian Sea, to monitor oil and gas pipelines and to develop joint activities for special purpose groups during the implementation of tasks on the assignment of tactical groups of ships in different conditions.
The two-stage exercises will improve the skills of commanders and staff in organizing combat operations and managing forces in combat, as well as testing the readiness of ships to perform combat missions individually and tactically.
At the first stage of the exercise, ships and boats will be prepared for battle and cruise, destroy surface attack means and floating mines of an imaginary enemy, and also organize a universal defense anchoring in the designated area.
At the second stage of the exercises, it is planned to carry out combat missions to prevent terrorist and sabotage activities in the Azerbaijani sector of the Caspian Sea and to aid the wrecked ship.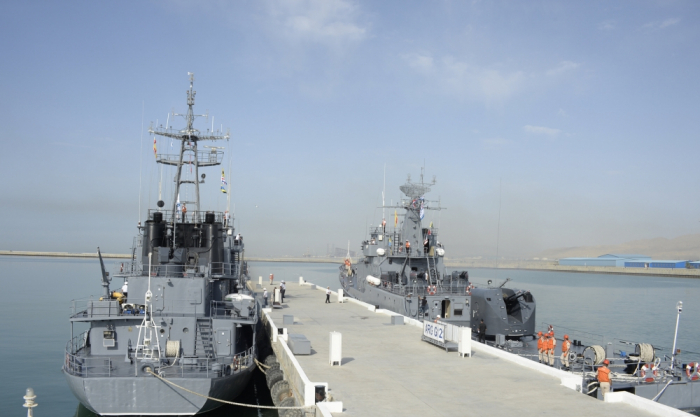 More about: