The articles praised the successful policy pursued by President Ilham Aliyev who played an exceptional role in Azerbaijan's achieving the historic Victory to restore its territorial integrity through the 44-day Patriotic war.
Citing the decision adopted at the Council of the Heads of Turkic-Speaking States in this connection, the articles said: "the President of the Republic of Azerbaijan, Commander-in-Chief, which significantly contributed to the Turkic unity and paved the way to achieving enduring peace and stability in the region, the Council of Heads of State, upon the proposal of the President of the Republic of Turkey, His Excellency Recep Tayyip Erdogan, hereby decided to award with great honor His Excellency Ilham Aliyev with the "Supreme Order of Turkic World".
The articles, presented to the readers in English, also highlighted the remarks voiced by President Ilham Aliyev and Turkish President Recep Tayyip Erdogan at the 8th Summit of the Cooperation Council of Turkic-Speaking States.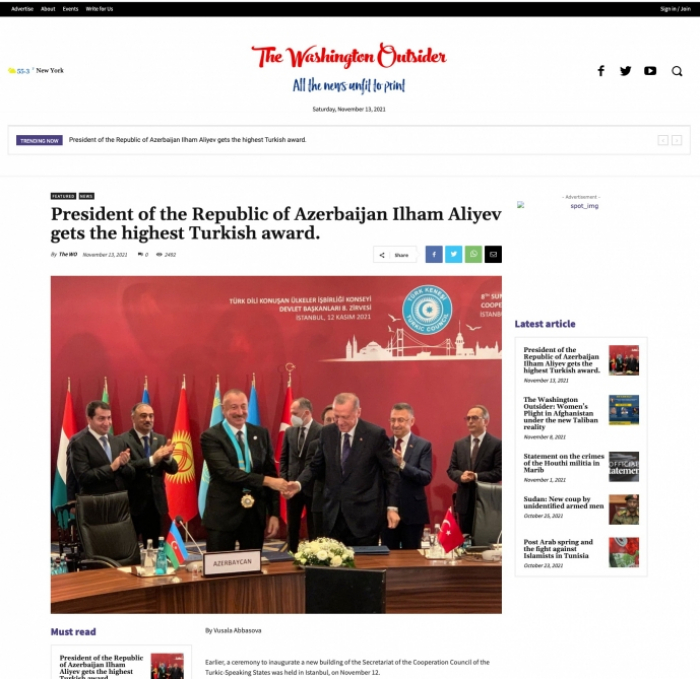 More about: Ilham-Aliyev Azerbaijan Turkic-Council