"Turkey has a privileged place on the global transport map. We need to make this position more favourable. All modes of transport can be easily used in Turkey. Establishing new relations in this area and improving existing ones do not only support the economy but also strengthen the ties with partner countries", said Sibel Gultekin Karagoz, a member of the Board of Association of International Forwarding and Logistics Service Providers (UTIKAD), head of the Railway and Intermodal Working Group, CEO of Sibel Global Logistics in her interview to AzVision.az.
Sibel Gultekin Karagoz stressed that Turkey is a key player for the world's major economic powers - Russia, China and the United States. It assists these countries to get access to Europe, the Middle East and North Africa.
- These large economies, which have found different markets through Turkey, will also appeal to us for new investments as trade volumes increase. In this regard, Turkey expects an increase in foreign direct investment.

- What is the level of Turkey's transport and logistics cooperation and relations with Central Asia, Pakistan and China?
- China, the world's largest exporter, is also Turkey's largest trading partner in East Asia. Therefore, high-level commercial relations with China require adequate logistics. Turkey supports the "One Belt, One Road" project aimed at restoring China's Silk Road. Turkey also plays a significant role for China to build trade relations with Europe. In the Trans-Caspian-Central Corridor project, Turkey is at the key point of the Baku-Tbilisi-Kars line, which stretches from China to Europe.

China's share in imports is 10.49 per cent, while its share in exports is 1.66 per cent. China and Turkey have reached agreements on international road transport, such as the civil aviation agreement. This includes transit documents for third-country transport, visa facilitation for drivers.

Turkey has also reached agreements with Central Asian countries - Kazakhstan, Kyrgyzstan, Uzbekistan, Tajikistan and Turkmenistan - in the field of air and land transport, particularly in the field of International Combined Freight Agreements. Turkey aims to expand cooperation with these countries through mixed economic commissions, mixed land transport commissions, high-level visits and business councils. According to the Ministry of Foreign Affairs, in 2019, Turkey's trade volume with the countries of the region amounted to $ 8.5 billion, and more than 4,000 Turkish companies operate in these countries.
As a result of the International Joint Cargo Agreement signed with Kazakhstan, the volume of trade has increased. The goal is to integrate transport networks in Europe, the Baltic region, the Black Sea basin, the Middle East, the Caucasus and other regions. In this regard, it is planned to improve the Baku-Tbilisi-Kars railway and the Central Transport Corridor connecting Turkey and Kazakhstan.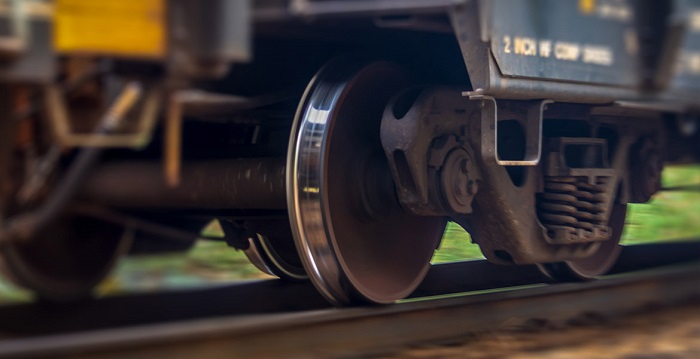 Turkey has built strategic partnerships with Uzbekistan, Kazakhstan and Kyrgyzstan. A Cooperation Council has been established between Turkey and Tajikistan. Our relations with Turkmenistan are developing rapidly in trade, investment, construction and other spheres. According to the Ministry of Foreign Affairs, in January-July 2019, Turkey ranked first among Tajikistan's partners with exports of $ 137 million (21.4% of total exports).
When it comes to Pakistan, the first visit of trucks on the Islamabad-Tehran-Istanbul (ITI) transport corridor on October 8, 2021, was solemnly celebrated. A new highway route reduced transport by sea between Pakistan and Turkey, which was around 25-40 days, to 6 days. Currently, Pakistan and Turkey have been holding meetings of the Joint Land Transport Commission and defining transition documents. In addition, the two countries have reached an agreement on International Road Transport.
- What are the prospects for economic cooperation with these countries?
- China has investments in the technology field in Turkey, as well as investments in Turkish ports. Efforts are underway to make more efficient use of the Baku-Tbilisi-Kars railway. Furthermore, according to the Ministry of Commerce, China is among the countries within the "Far Country Strategy". The strategy aims to develop trade with countries that are geographically far from Turkey but have high export potential. We consider it necessary to take advantage of such a large market to balance the export of goods and services with China.
The surge in exports to Central Asian countries means that logistics with these countries is also increasing. We import and export a wide range of products, ranging from electrical equipment to textiles, from food to medicine.
We aim to increase trade volume with Pakistan to $ 5 billion. Moreover, China's "One Belt, One Road" project includes the China-Pakistan Economic Corridor. This corridor starts from Kashgar and extends to the port of Gwadar. Therefore, it can be considered as an alternative way to reach China by sea from Pakistan.
More about: