The fact that Uzbekistan, home to over 35 million people, which is considered the most valuable capital, is also rich in natural resources and several other factors creates a serious basis for the country to become a regional leader, Elshad Mammadov, a UNEC professor and doctor of economics, told AzVision.az.
"Uzbekistan has become a key country for the implementation of regional projects as it has chosen its development vector accurately and adequately from a foreign economic policy perspective. Uzbekistan has also a great potential for all components of reproduction thanks to the development prospects of labor resources, capital, and intellectual resources. Furthermore, the implementation of a policy towards the efficient use of natural resources in Uzbekistan allows the country to have a fairly stable regional competitive advantage in this component," the professor said.
The economist-scientist, who does not rule out that this policy of Uzbekistan may increase competition in the region, said this is, in fact, explained by the trends in the global and regional economy. "The competitive environment in the world is tightening. Undoubtedly, Uzbekistan's efforts to become an economic leader in Central Asia will intensify the competition."
As for Azerbaijan-Uzbekistan economic ties and trade turnover, Mammadov said there is great potential in this regard, underscoring the need to take some important steps. "The trade turnover worth $80 million between Azerbaijan and Uzbekistan, both considered key countries in their regions, is not satisfactory."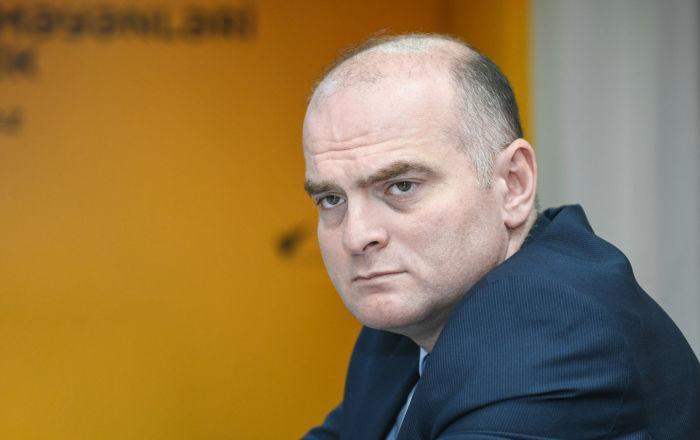 In this context, the economist said the expansion of economic ties between Uzbekistan, Azerbaijan and Turkey opens prospects for the creation of new formats of economic cooperation for these countries.
"Deglobalization and regionalization trends in the world economy suggest the creation of new integration formats between all three countries. Undoubtedly, all this opens up great opportunities for cooperation and economic development for these countries," Mammadov added.
The professor assessed economic integration between the South Caucasus and Central Asia as one of the most promising areas of global integration
"The economic integration of the South Caucasus and Central Asia is today's one of the most promising areas of integration, not only in the region as a whole but on a global scale. Taking a broader approach to this issue, I must note the prospects for large-scale economic integration in Eurasia. I think that this process will inevitably be sustainable because the trends related to deglobalization allow our region to have a significant competitive advantage due to the small money supply and large investment potential. In this case, I believe that if all countries of the South Caucasus and Central Asia have adequate approaches to governance, they can show at least effective and positive indicators soon, as they have great potential for economic development," Mammadov concluded.
More about: Uzbekistan CentralAsia