"We are here and will stay here until Azerbaijanis come. We have 'surprises' for them. We have left those surprises to the very end,"a Lebanese Armenian Khachatur Khachaturyan, who lives in Zabukh village of Lachin district said. 
Zabukh is a village located in the Lachin corridor near Azerbaijan-Armenia border. Occupying the village In 1992, Armenians burnt village, and took part of the local population hostage. After 2016, occupants started to partly restore the village and settle Lebanese Armenians down in the village. Khachatur is one of those people, who was settled here. Although he has been settled in Zabukh, which Armenians call "Aghavno" for only 6 years, Khachaturyan claims that these territories belong to them and they will not leave the village under any circumstances.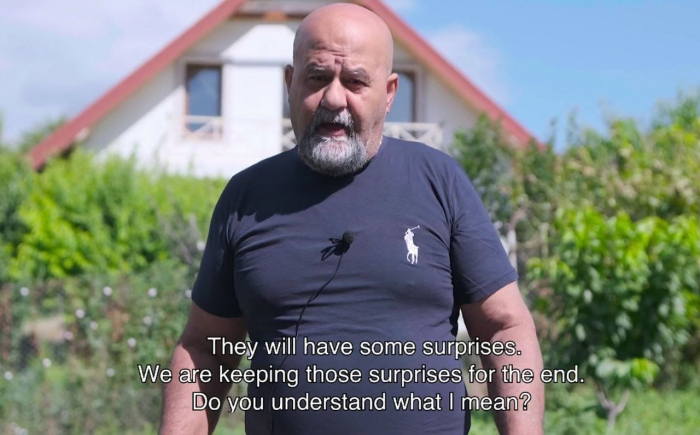 In a video posted on YouTube channel of "Zartonk Media", which covers the activities of the Armenian diaspora, another Armenian living in Zabukh Andranik Chavushyan says that they don't intend to leave the village: "We have not come here to leave. We know what to do when the time comes"
It is interesting what the Armenians will do when the time comes? Obviously, the issue is about provocations that can be committed against Azerbaijani servicemen. 
According to the information spread by Armenia's "Democratic Solidarity" party, resistance is being set up for the 'self-defense' of Lachin city and Zabukh village. The party called on people, who can contribute to 'self-defense' and 'resistance'. Party chairman Suren Petrosyan has already left for Zabukh.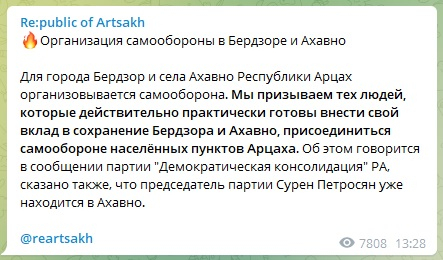 Lebanese Armenian, living in Zabukh village Khachatur Khacaturyan says that the salvation of the Armenian people can be achieved through arms:"There is no other way. No one can say that salvation can be achieved through agreement. Armenians should take up arms."
We can understand what the 'resisters' saw as 'liberation' from their symbols. Armenians in Zabukh stuck a photo of Garegin Nzhdeh on the windshield of their car. Thus, what they mean by "resistance" will be Nzhdeh's methods - fascism and terror. In this case,  the Azerbaijani Army will have to conduct another anti-terrorist operation soon. 
Vusal Mammadov
More about: