Until the Armenian occupation of Shusha, an inscription was engraved on the top of the spring located on the side of the road in the Mamai neighbourhood of the city, reading that the monument was built by the merchant Samad agha Javanshir in 1318 Hijri (1900 AD).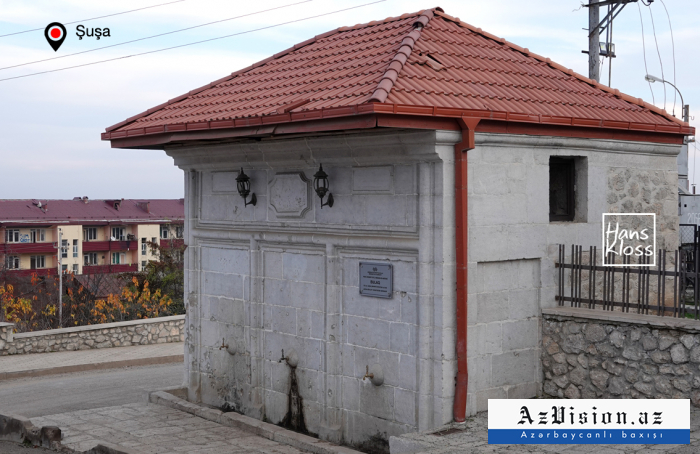 To falsify the Azerbaijani history, Armenian vandals have replaced the inscription with a cross, placing two stone boards written in the Armenian/cyrillic alphabet 'to the eternal memory of Tadevos Tamiryants'.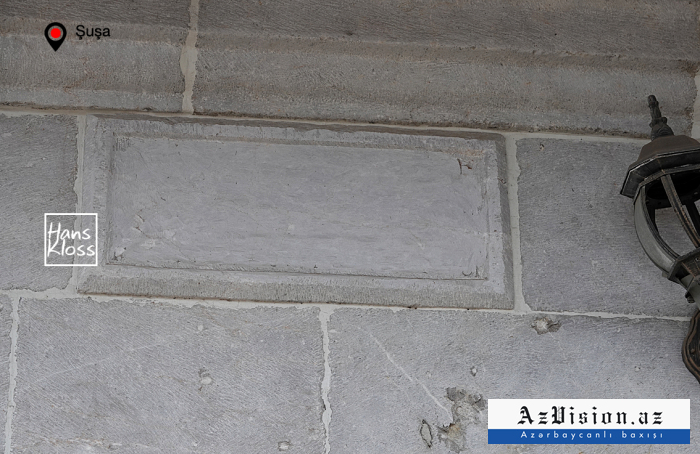 Not being satisfied with it, they have engraved the sun/eternity symbol from the pagan era (arevakhach in Armenians, Bortgali in Georgians), arevakhach-cross synthesis representing Armenian 'Christianity' and... a crow-like bird that is part of the symbol of Armenia's Republican Party on the front wall of the spring, where the water is drained from the source.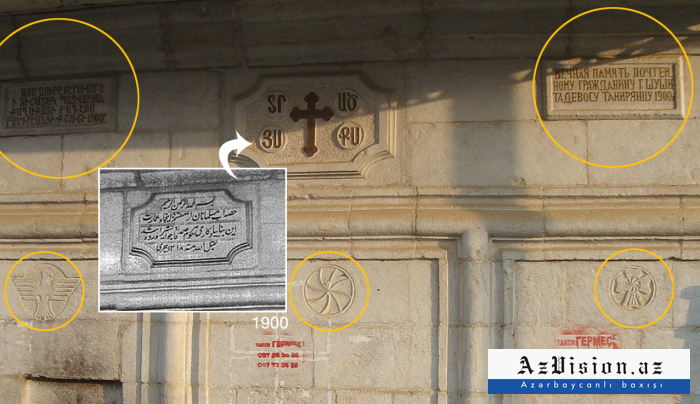 In their own world, Armenians divided all three water lines of the Mamai spring into the main 'stages' of their fictional history, chose 'honourable Tadevos' as the protagonist of this story, and decorated the building with Chinese-made lamps.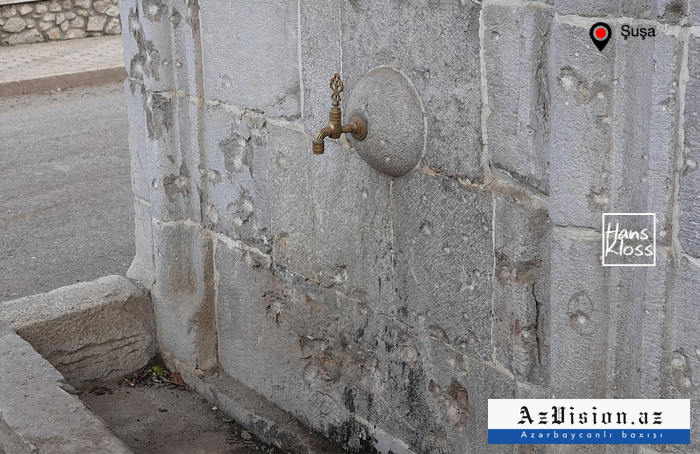 However, the initial version of the historical monument can be found in the photos, taken during the USSR and videos, shot during the occupation of the city.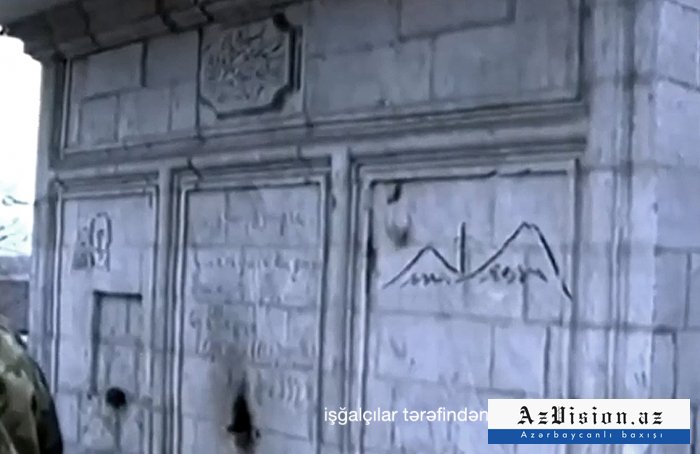 In the 'petroglyphs' drawn with charcoal by a terrorist Armenian priest, the description of Mount Ararat, the cross and the statue 'We and our mountains' in Khankendi can be seen clearly; and the historical inscription is still in place...
Currently, Mamayi spring is protected by the Ministry of Culture of the Republic of Azerbaijan as a 'locally important architectural monument' under the inventory number 5165, and its original appearance will be restored soon. 
More about: #Shusha #Armenianvandalism