Parviz Azizbayov, head of inspections for quality control at the Centre for Analytical Expertise at the Ministry of Health, spoke to AzVision.az on the steps taken to solve the problem.
- Drug supply chain security has become a serious threat along food security. Is this something current or has it been around for a long time? Which factors determine the problem?
'Drug supply safety is one of the priorities for our country, like all others. The problems the world is currently facing, and the pandemic have left their toll on the global drug chain supply, which is why it also echoes in Azerbaijan. At the same time, both the Ministry of Health and our Centre are doing our best to keep the situation in check.'
- Which diseases should be provided with sufficient pharmaceuticals firstly?
'The government has 10 various state programs, where the state provides patients suffering from chronical diseases with free medicines. These include diabetes, tuberculosis, oncological diseases, blood stasis and inherited blood diseases such as thalassemia and hemophilia. These programs also provide patients with insured medications and supplies during inpatient care.'
- Does this apply only to Azerbaijan or is it practiced all over the world?
'Most countries try to meet the pharmaceutical and treatment needs of patients with chronic diseases. Most have various measures systems. Some countries have a part of the state programs we have introduced, some do not. Some of them have reimbursement systems, where they refund the expenses for medications. We have it within the state program, where the main objective is to provide these patients with both pharmaceuticals and medical supplies.'
- Are there drugs not included in the state benefit program, but brought into the country by private importers? Which foreign pharma companies do we cooperate with the most in terms of importing pharmaceuticals into the country, be it within state programs or individual companies?
'Our legislation requires all drugs to go through state registration before being imported. They are then given a registration card, which allows them to be imported or used in medical practice. There are over 5,500 medicines in our drug registry at the moment. More than 40% of them are procured from the large producers of the West, 19% from Turkey, another 9% from Russia. We also import from Ukraine and Belarus. There are also countries such as Japan and Korea. I mainly cited those with larger share. I want it to be known that we primarily bring in quality drugs by large manufacturers in the West. These are both 'original' brand drugs and the analogue generics.'
- Several countries introduced restrictions or altogether banned the export of certain drugs. Some of them had nothing to do with the pandemic at all. What was the reasoning behind it?
'That's true. But the early stage of the pandemic caused an immense stir. It was a new disease. Even the experts could not tell what consequences the virus would ultimately induce. Therefore, each country either banned or reduced the export of locally manufactured drugs and medical supplies abroad to insure themselves and because they did not know the consequences of the virus. The issue was resolved, as we gained more knowledge about the disease at a later stage.'
- There have been a recent shortage and price hikes for certain drugs. What caused this? Do the big pharma companies have a weak potential or was it a speculation?
'This could have arisen for objective reasons. The recent global events, such as the pandemics, price hikes for raw materials in some countries, and export bans certainly caused drug prices to skyrocket globally. We sometimes hear talks that there is a shortage of some medicines in our country. People might not find certain trade names at pharmacies. Therefore, back in 2018, the Ministry of Health approved the rules of releasing pharmaceuticals, requiring doctors to write the name of the active ingredient instead of the trade name on their prescriptions. They can prescribe the trade name only in cases when it contains 3 or more active substances or is in itself a bio-based product.
So, when people do not find the brand names at pharmacies, they say there is a shortage, whereas they can easily obtain an analogue, a generic of the same drug, produced in another country. Unfortunately, people all over the world still consider generics inferior to brand products, thinking trade name equals quality. But, of course, this is not so at all.'
- Azerbaijan has also been making first steps in pharmaceutical manufacturing. Is it possible to learn from global experience and produce the analogues by importing components? Or is it a complicated process?
'Medicines must be of good quality, safe and effective. Both production facilities to be built and domestic legislation must be adapted to meet international requirements. We already have pharmaceutical companies operating in the country. One of the latest additions was the Russian R-Pharm, who has set up production at Pirallahi Industrial Park. Another company produces disposable syringes. We are certainly going to introduce new facilities. The government has also been focusing on the industry. For example, the Cabinet of Ministers issued a decree on several matters on developing the pharma sector in the country in October last year, which envisaged improving digitization of production, state registration and circulation of medicinal products.'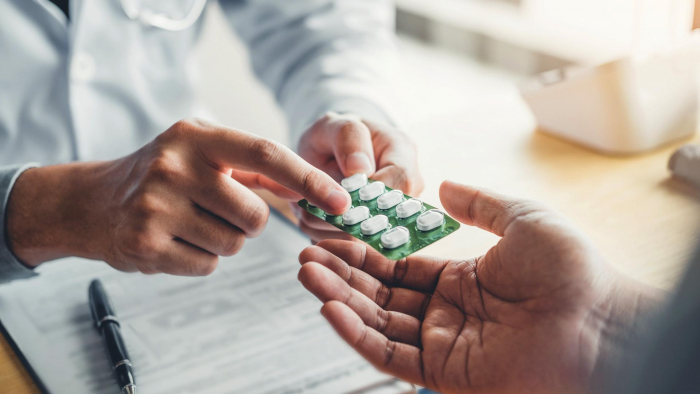 - What can Azerbaijan do to start collaboration with South Caucasus, Turkey, and Middle Asian countries in drug supply security? Are there any potential perspectives in the field?
'The Analytical Expertise Centre at the Ministry of Health has mutual Memorandums with Russia, Belarus, Kazakhstan, and Uzbekistan. We are preparing one with brother Turkey. This memorandum certainly allows us to discuss all these issues and exchange experience. They have been of great help in developing and solving the issues you mentioned.'
More about: