People dressed as Santa Claus and wearing other holiday related outfits start their parade after meeting in Brooklyn`s McCarren Park during the SantaCon 2015 in New York City. December 12.

1. Ukraine parliament fights it out as MP attempts to drag PM Yatsenyuk away, December 11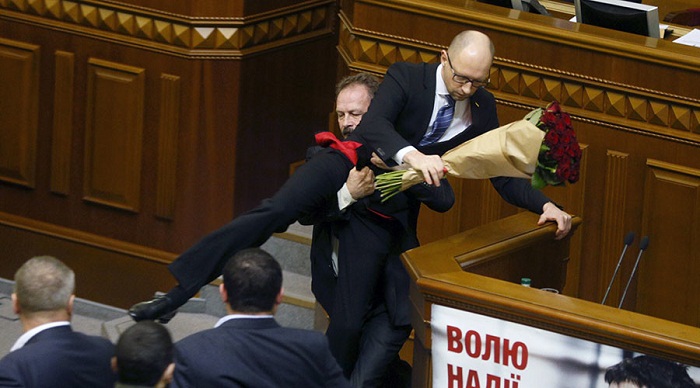 2. A photographer looks at the sky at night to see the annual Geminid meteor shower on the Elva Hill in northern Italy. December 12.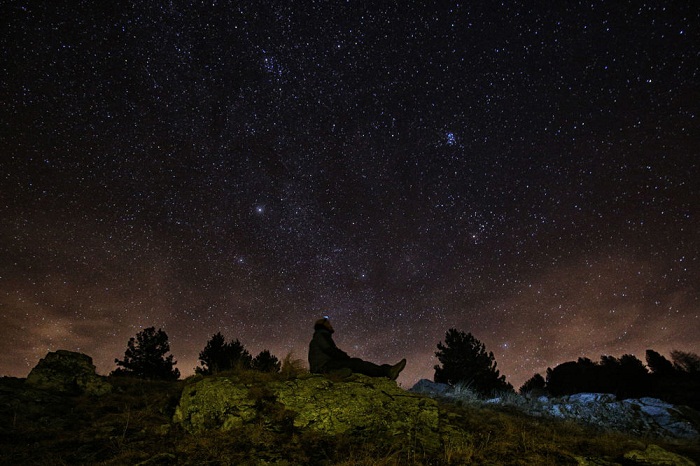 3. Kyle Blessing hugs his fiancee, Petty Officer 2nd Class Sophie Mulkey, left, as Petty Officer 2nd Class Dan Ravo kisses his girlfriend, Kelly Rancier, alongside the guided-missile destroyer McFaul after returning to the naval station in Norfolk, Virginia, following an eight-month deployment, December 14.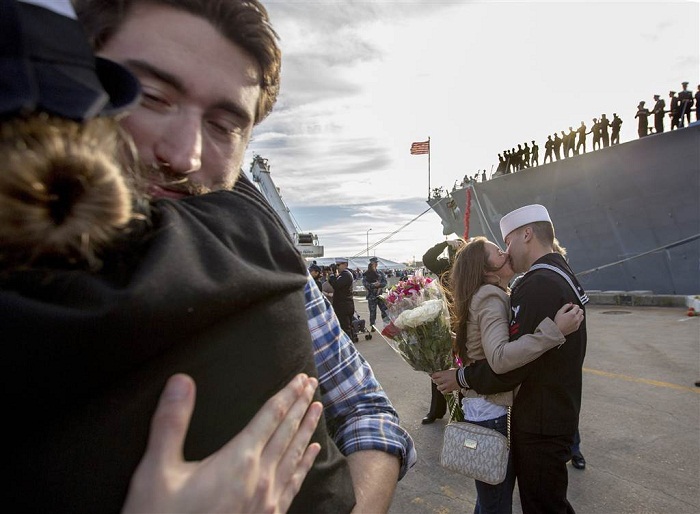 4. Members of Kosovo`s Parliament scatter after tear gas is set off in the chamber in Pristina. December 14.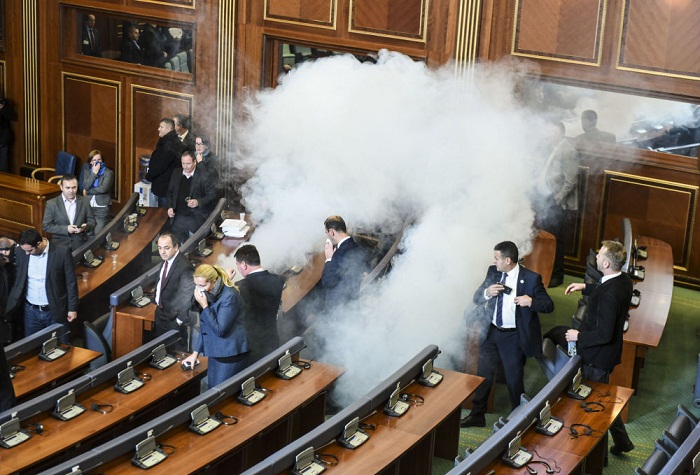 5. A man carries a baby wrapped in a blanket through rubble following air strikes on the town of Douma in the eastern Ghouta region, a rebel stronghold east of the capital Damascus, December 14.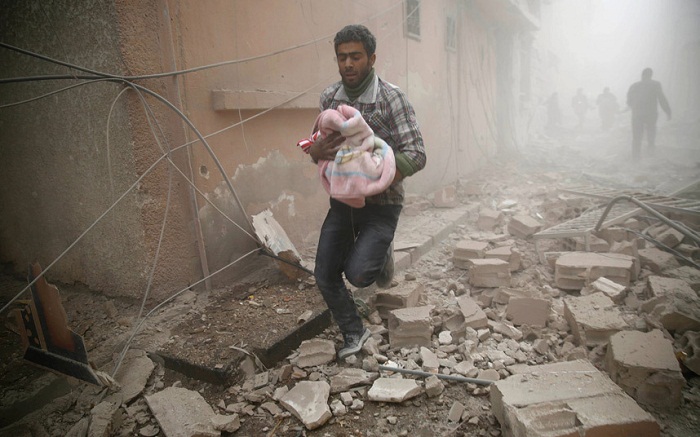 6. Ukrainian Interior Minister Arsen Avakov throws a galss at Odesa Oblast governor Mikheil Saakashvili at the session, December 14.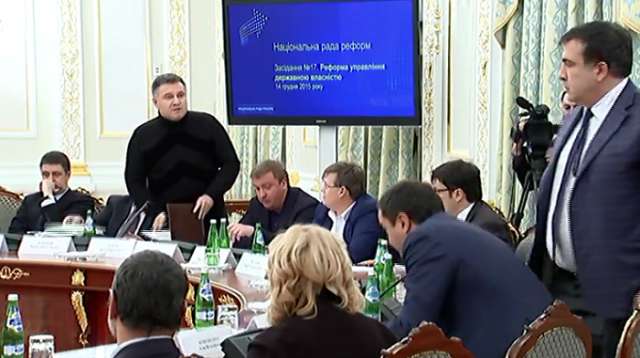 7. Britain`s astronaut Tim Peake says goodbye to his children prior to blasting off to the International Space Station, December 15.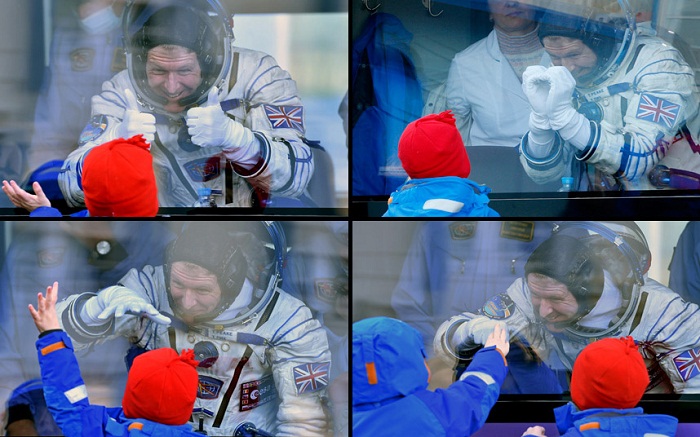 8. Soyuz-FG rocket carrying Soyuz TMA-19M spacecraft is being launched from the Baikonur cosmodrome, December 15.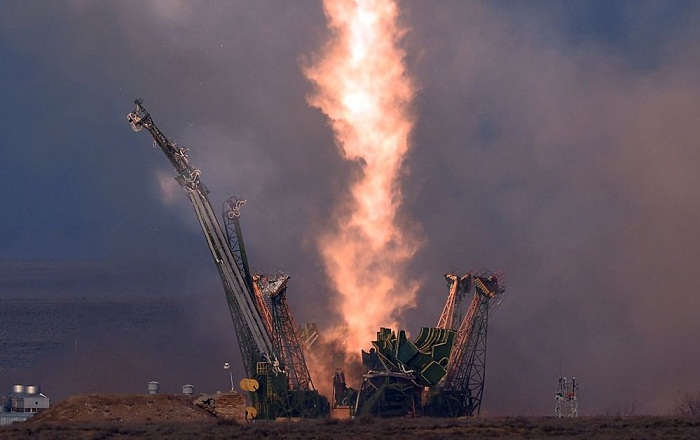 9. Russia`s President Vladimir Putin (right) and US Secretary of State John Kerry during a meeting at the Kremlin, December 15.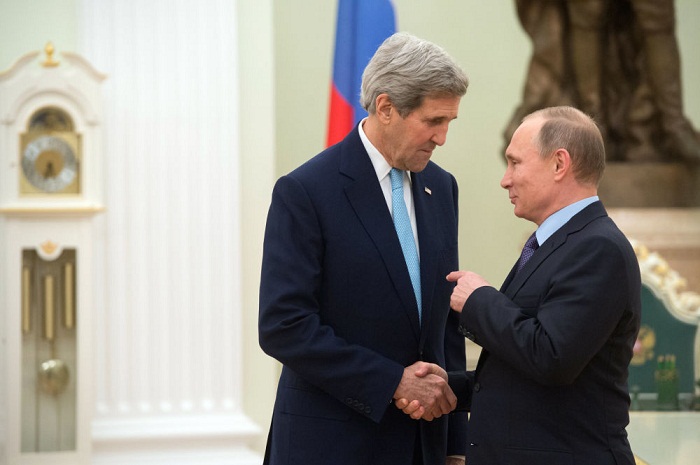 10. Rain falls at the Christmas market in Frankfurt, Germany, December 16.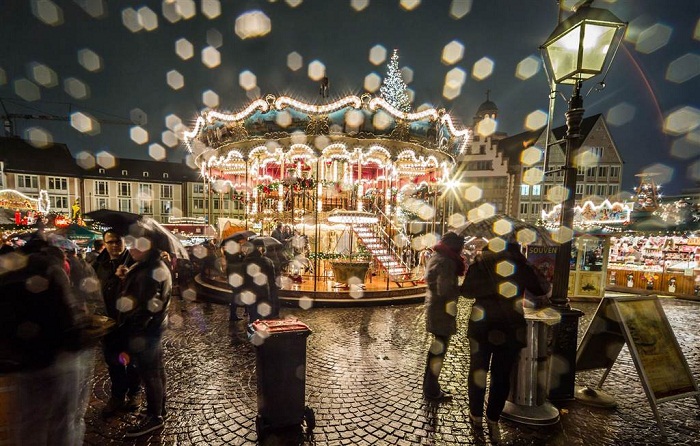 11. Turkey licking Americans in a particular place,` angry Putin says, December 17.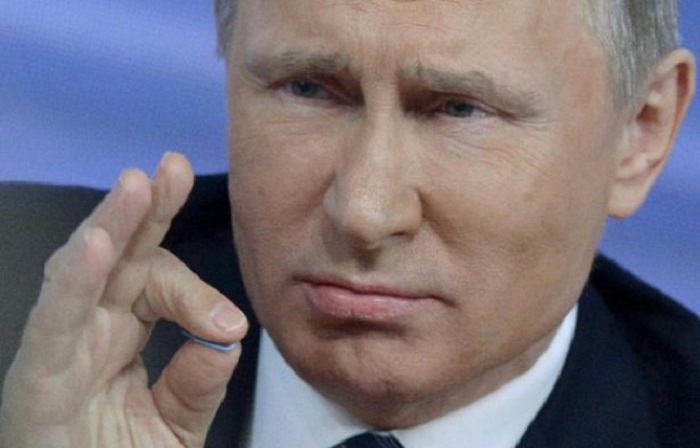 12. Photographer Jay Philbrick makes sure his subjects have really tied the knot when he photographs them high up on rocky ledges 350ft off the ground. Jay offers newly weds a truly unique wedding album by encouraging them to put their lives in each other`s hands, December 18.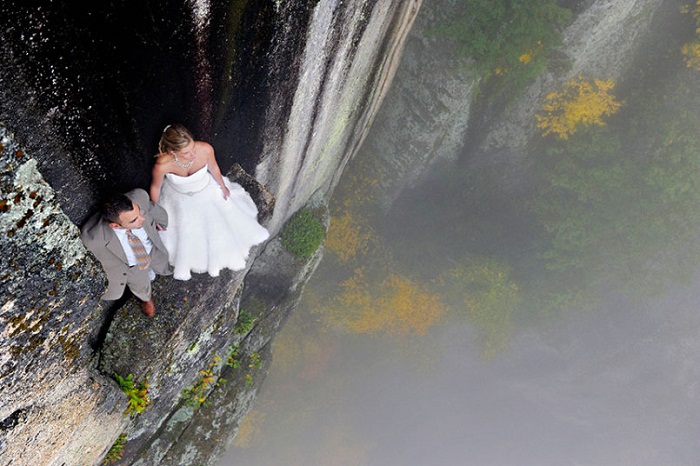 13. Kensington Palace release new family photo for Christmas of the Duke and Duchess of Cambridge, Prince George and Princess Charlotte, December 18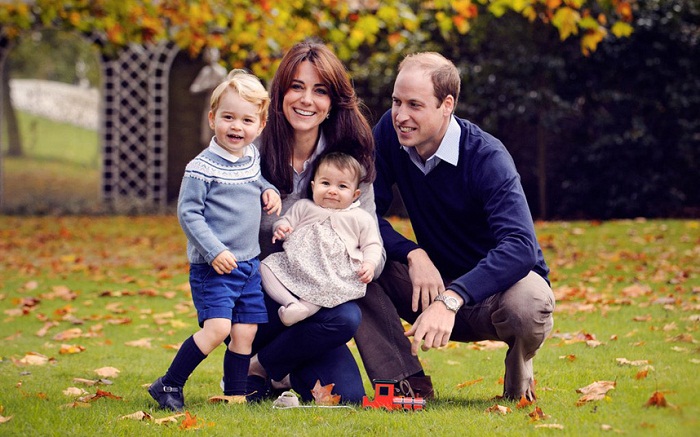 14. The Russian Defense Ministry holds a news briefing on the decoding of on-board recorders of a Su-24 attack aircraft downed by a Turkish fighter jet in Syria, December 18.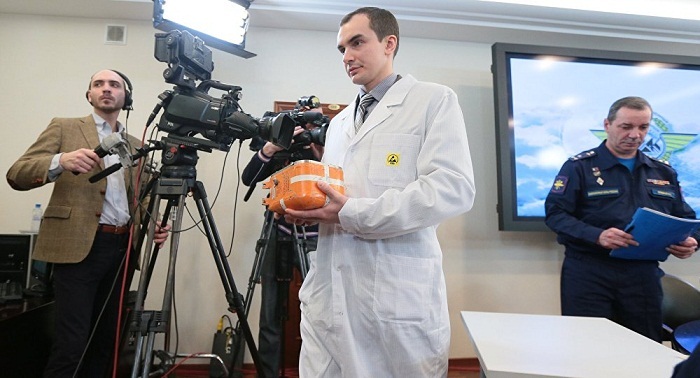 15. Georgia celebrates EU Visa Free Progress, December 18.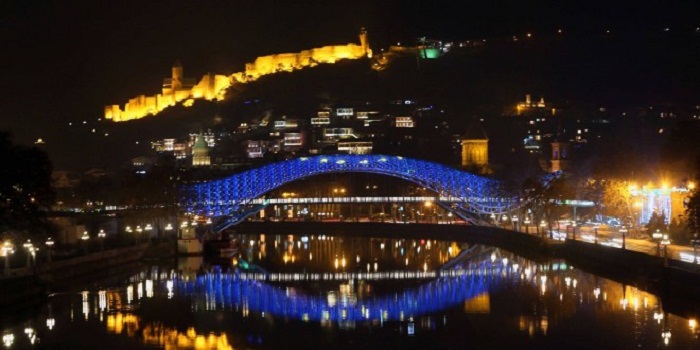 16. Facebook CEO Mark Zuckerberg posted a photo on his social networking site of his newborn girl Max just hours before `Star Wars: The Force Awakens` opens in cinemas. `The force is strong with this one,` Zuckerberg wrote, alongside the Star Wars themed photo, December 18