The statement adopted by the OSCE Minsk Group co-chairs regarding the reports titled "Escalation of violence in Nagorno-Karabakh and the other occupied territories of Azerbaijan" and "Intentional deprivation of the residents of the Azerbaijani border regions of water" which will be heard by the Parliamentary Assembly of the Council of Europe (PACE), caused sharp protest of the Whole Azerbaijan Popular Front Party (WAPFP).
The party told that according to W
APFP
`s chief, MP Gudrat Hasanguliyev, this statement once again displays the essence of the Minsk Group co-chairs' work to date and their positions towards the settlement of the conflict. "With this statement, the Minsk Group co-chairs once again demonstrated their pro-Armenian positions regarding the settlement of Nagorno
Karabakh
conflict by ignoring the international law and proving the lack of their moral and legal rights to further continue their mediation mission", said Hasanguliyev.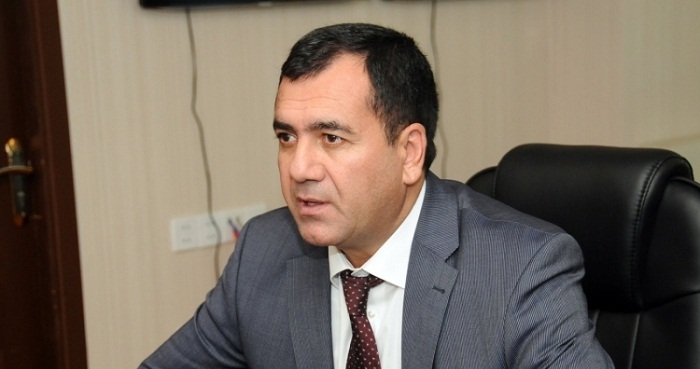 The
APFP
-" title="W
APFP
" class="tag-a">W
APFP
chief believes that Azerbaijan shouldn't take a position like an obedient observer, achieve to convene an extraordinary meeting of
PACE
and the
OSCE
Minsk Group and refuse the mediation mission of Russia, the U.S. and France. "The pro-Armenian position of the three co-chairing states doesn't inspire hope that they will show interest in the fair resolution of the Nagorno
Karabakh
conflict and act in this direction. One of the co-chairing states is Russia which is military and political ally of Armenia, while political elite of the others, the U.S. and France, is under the influence and control of the Armenian Diaspora. In this case, reconciliation with their mediation mission means moving forward the act of capitulation step-by-step", he said.
Hasanguliyev also stressed that the Azerbaijani delegation to
PACE
must draw attention to the activity of the Minsk Group in this regard. He called on the Azerbaijani government to take urgent steps to refuse the mediation mission of the Minsk Group co-chairs and liberate the occupied lands.
More about: