The government has declared Sunday through Tuesday national days of mourning for the victims of a fire "which has caused an irreparable loss of human life."
With the death toll set to rise and the blaze still raging in the wooded mountain area of Pedrogão Grande, south of Coimbra, the Portuguese government announced late on Saturday night that the confirmed victims were all members of the public. There are fears for two firefighters who are missing while four of their colleagues are described as being in a serious condition in hospital.
Jorge Gomes, secretary of state for the interior, said that 16 of the casualties had been killed when their cars were engulfed by flames as they drove along a local road. The other three deaths were from smoke inhalation, the official said, adding that 21 people were being treated for injuries.
The fire, the cause of which remains unknown, started at around 2pm on Saturday. Some roads were closed as the wildfire spread out of control, destroying several fire engines. At midnight, more than 500 firefighters continued to battle the blaze.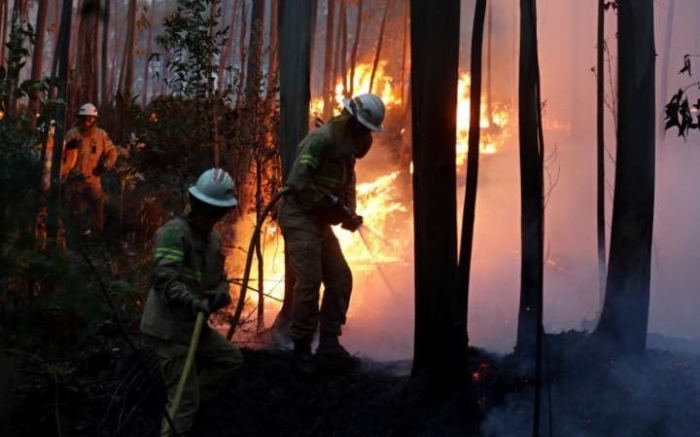 "It's the biggest tragedy in recent years," said Portugal's prime, Minister António Costa. "We have to find out what happened."
President Marcelo Rebelo de Sousa saluted the bravery of the country's firefighters.
"These men and women deserve our support," the president said, adding that "wind and high temperatures" were making the job of controlling the fire extremely complicated.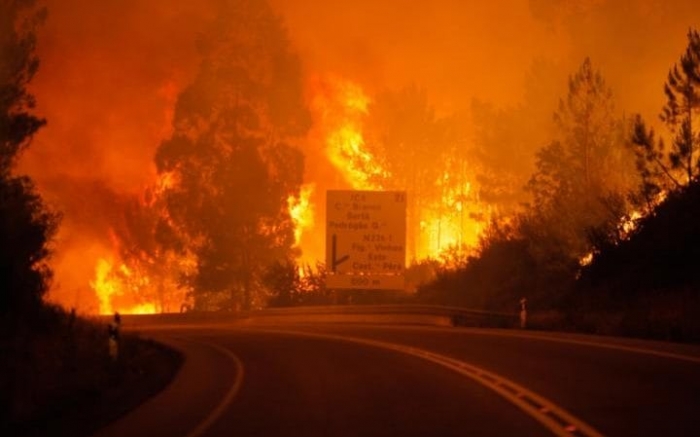 Many parts of Spain and Portugal have been hit by a heatwave in recent days. The temperature in Pedrogão Grande reached 38ºC on Saturday and is predicted to touch 40ºC on Sunday.
The death toll so far is the largest due to a wildfire in Portugal since 1966, when 25 soldiers were killed battling a forest blaze in the forest of Sintra, near Lisbon.