Some people said there had been a "total blackout" which stopped them loading the site.
Others claimed to have had difficulty sharing pictures or writing posts.
The problem appears to have started at about 4pm this afternoon and affected the UK as well as mainland Europe and cities on the west and east coasts of America.
It is rare for Facebook to suffer an outage - and even rarer for it to be brought down at the same time as Instagram, which is also owned by Facebook.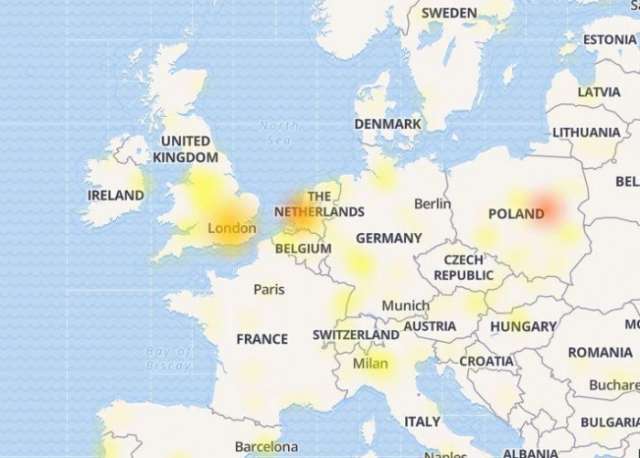 This map from the website Down Detector shows the places which were affected by the Facebook outage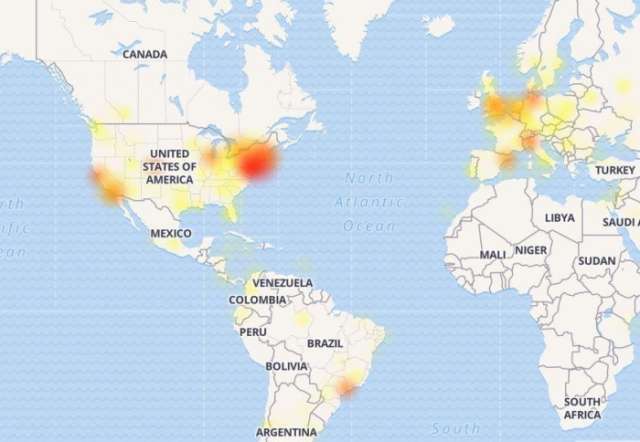 The map of the areas affected by the Instagram outage looks very similar to the Facebook map

On Twitter, one person said they received a message which said: "Facebook will be back soon.
"Thanks for your patience as we improve the site."
The hashtag #facebookdown trended on Twitter as people swapped social networks to grumble about the outage.
Instagram is also suffering problems.
One person wrote: "Can't log in to Instagram it says something went wrong, please help, is anyone else getting it."
More about: #Facebook #Instagram