The Russian president cradled the young dog in his arms after the animal was handed to him at the Bocharov Ruchei state residence in the Black Sea city of Sochi.
Turkmenistan's President Gurbanguly Berdimuhamedov could be seen picking up the Turkmen shepherd dog, known locally as Alabai, by the scruff of its neck.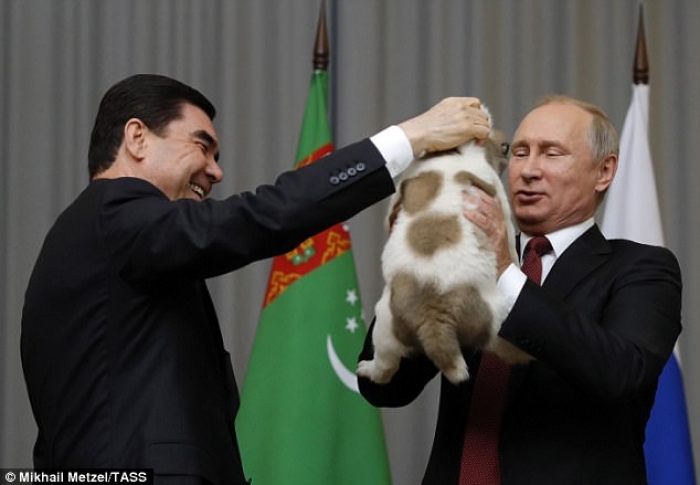 The 60-year-old then passed it over to a surprised-looking Putin who welcomed the animal with open arms.
The original article was published in the Daily Mail.
More about: #Russia #Turkmenistan #Putin