An American fire department set up the two trees in a replica living room, before igniting each and standing back to see what happens next.
The clip reveals that a single spark on a dehydrated tree can devastate entire homes in moments, as bone-dry branches and parched needles ignite in seconds.
The watered tree smokes for nearly a minute without truly catching fire - but the dry one becomes a devastating inferno in just ten seconds.
London Fire Brigade sharing the video, saying: "A house fire, most likely sparked by faulty Christmas tree lights, envelopes a living room in a shocking 40 seconds.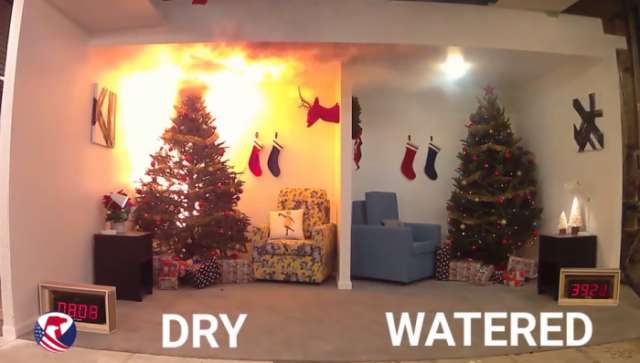 "Check your Christmas tree lights are in good condition & turn them off before you go to bed. Make sure you have working smoke alarms."
Around five people per year are killed by Christmas tree fires – and it's hoped the warning video will prevent future loss of life.
The U.S. Consumer Product Safety Commission says families that leave their trees to dry out are putting themselves at greater risk compared to those who water the plant regularly.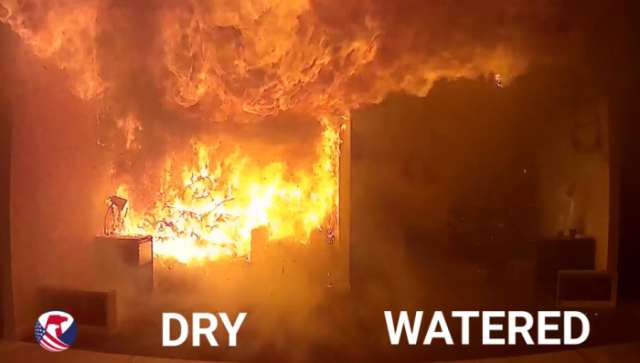 More about: #Christmastree