More than 1,500 souls went down with the luxury liner in the early morning hours of April 15, 1912, but thanks to the RMS Carpathia's rescue efforts, some survived.
News of the rescue reached the public later that day, and crowds descended upon the docks to greet them. When the survivors hit land in New York's Pier 54 on April 18, the press scurried to interview and photograph them, some of whom you can see in the Titanic photos above, images that portray the full story of the doomed ship.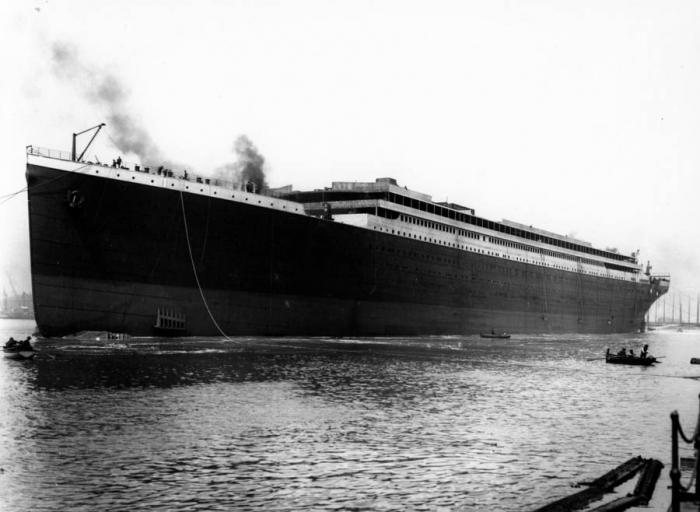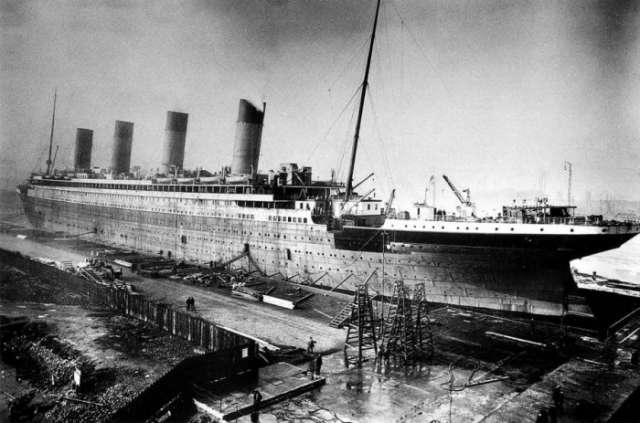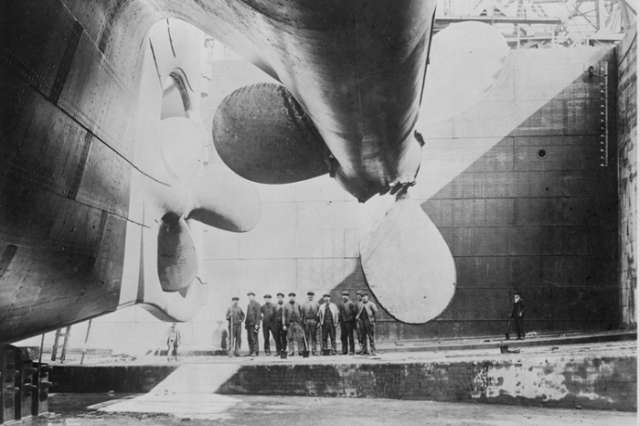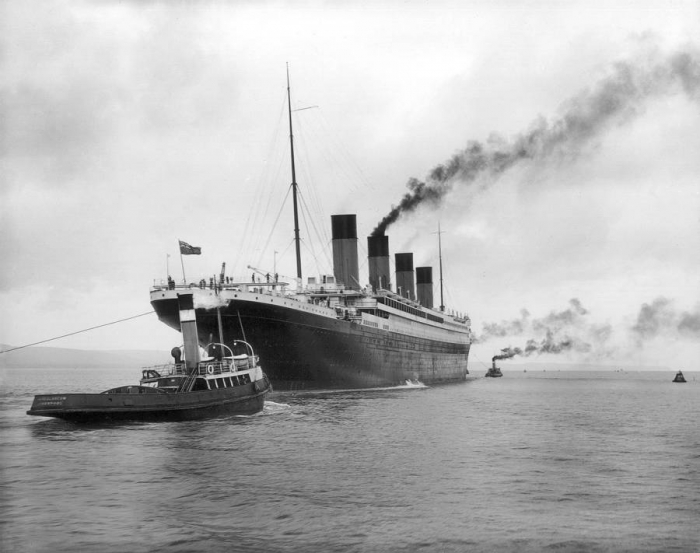 Titanic leaving Belfast for sea trials on April 2, 1912.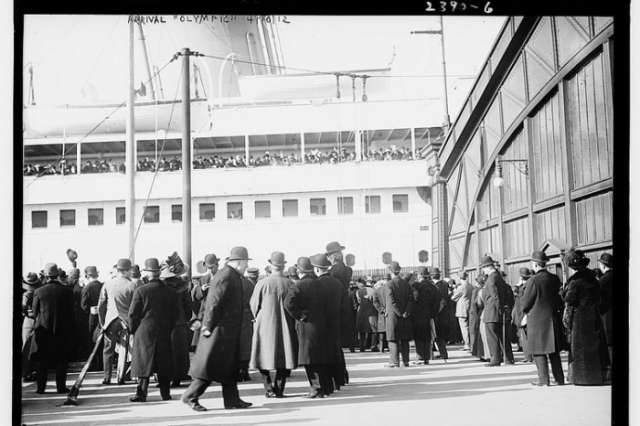 The Olympic, the Titanic's sister ship, docked in New York City on the same day that the Titanic left Southampton, England.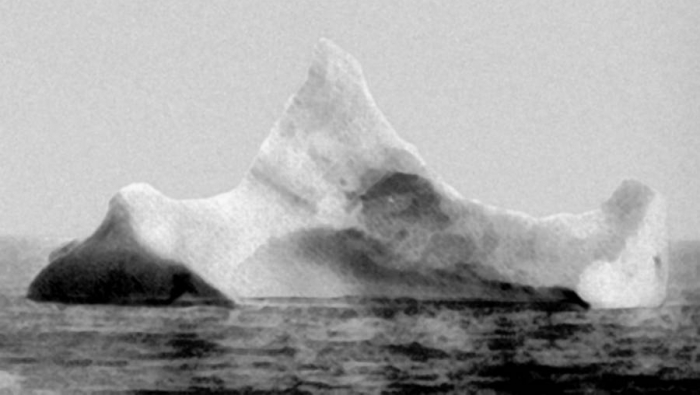 The iceberg suspected of having sunk the RMS Titanic. This iceberg was photographed by the chief steward of the liner Prinz Adalbert on the morning of April 15, 1912, just a few miles south of where the Titanic went down.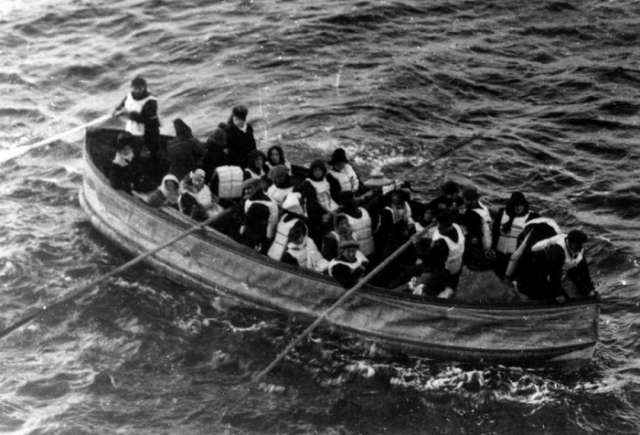 The last lifeboat off the Titanic.
This composite of five mounted photographs shows the wireless operator on board receiving a distress call; life boats bringing the Titanic's survivors to the Carpathia, and Capt. Smith of the Titanic.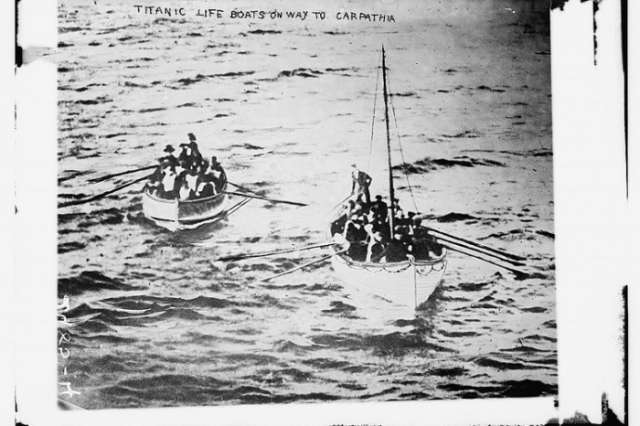 The Titanic's life boats on their way to the Carpathia.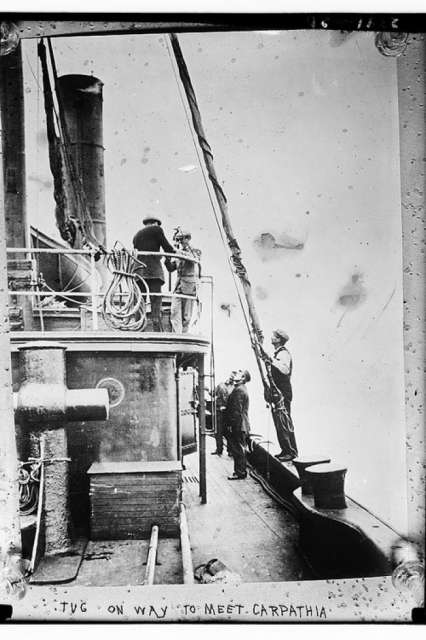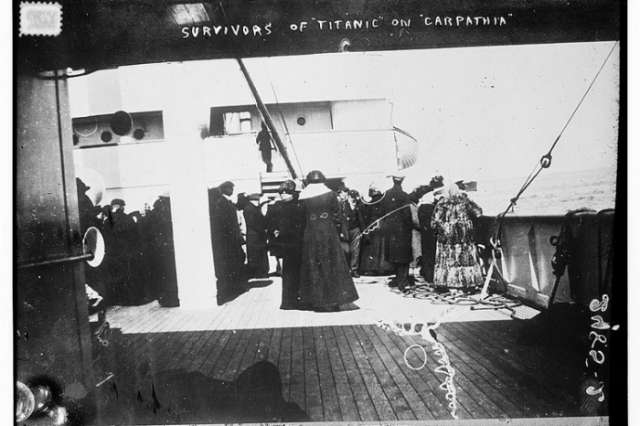 Survivors of the Titanic safely aboard the Carpathia.
A crowd gathers to await the arrival of the Titanic's survivors.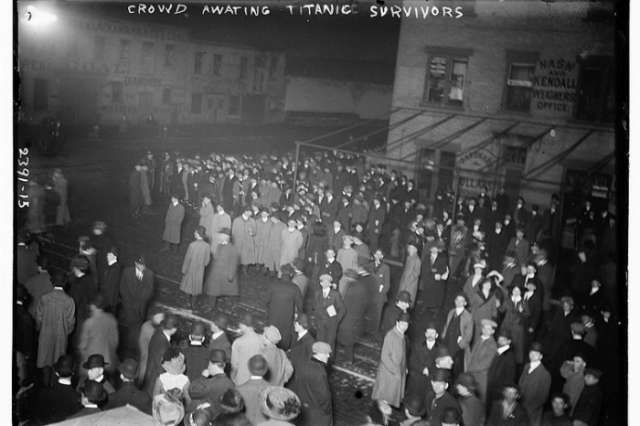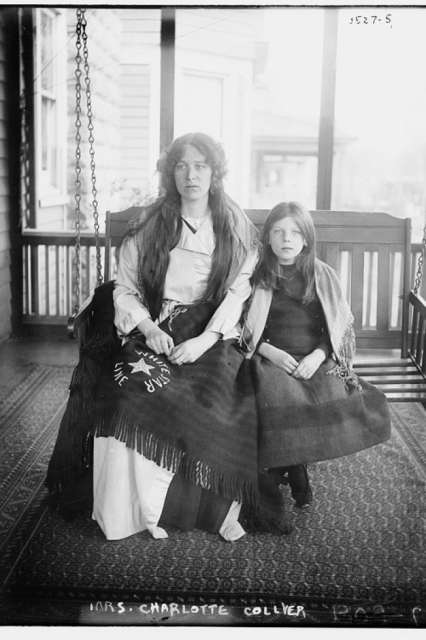 Mrs. Charlotte Collyer with her daughter Marjorie, both of whom survived the disaster.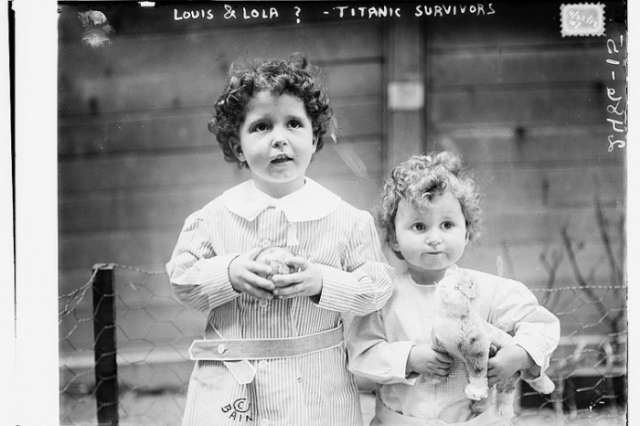 These French boys, brothers Michel (age four) and Edmond Navratil (age two) boarded the ship with their father, who assumed the name Louis Hoffman. Hoffman did not survive. This photo was taken before the orphans were properly identified.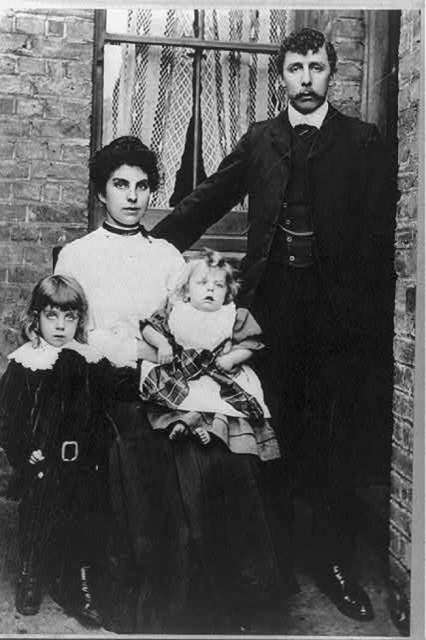 A young family of survivors.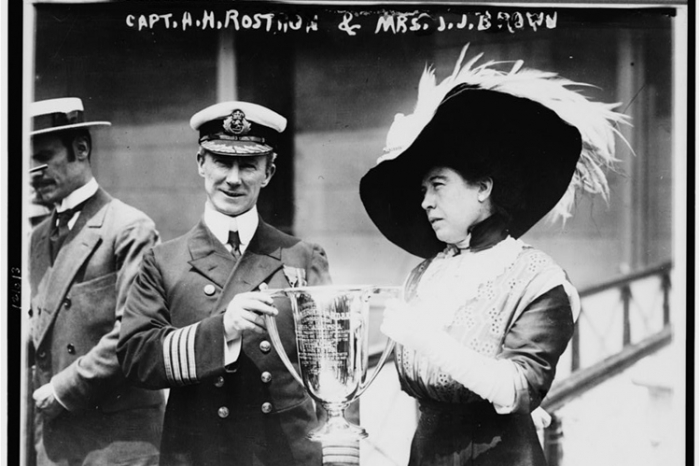 Mrs. J.J. Brown ("The Unsinkable Molly Brown") presenting a trophy cup award to Carpathia Captain Arthur Henry Roston for his service in the rescue of the Titanic.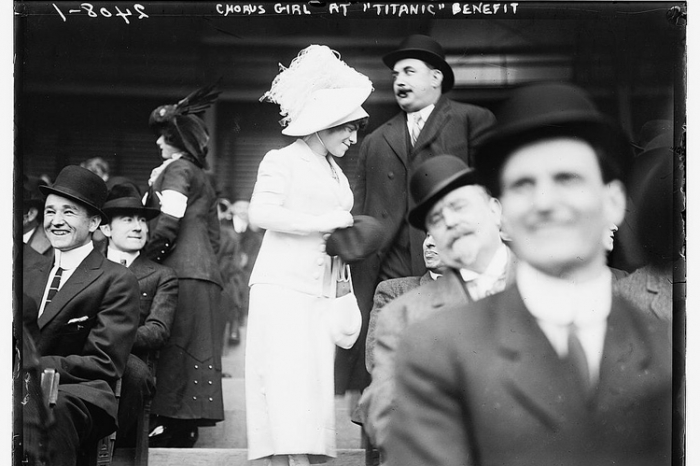 Over 14,000 people attended a Yankees vs. Giants baseball game to raise funds for the RMS Titanic survivors.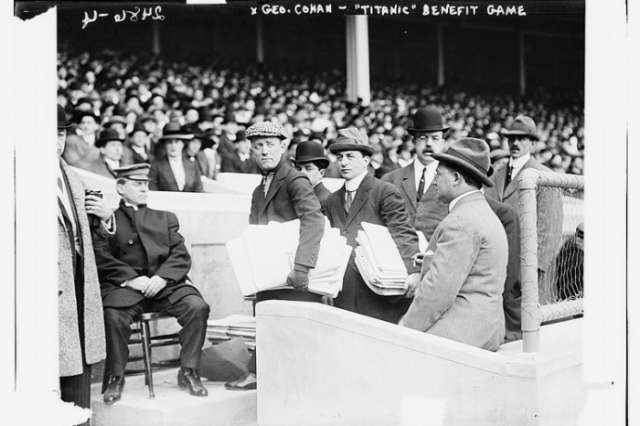 Entertainer George M. Cohan (left) selling special Sunday copies of the New York American newspaper to benefit survivors and their families.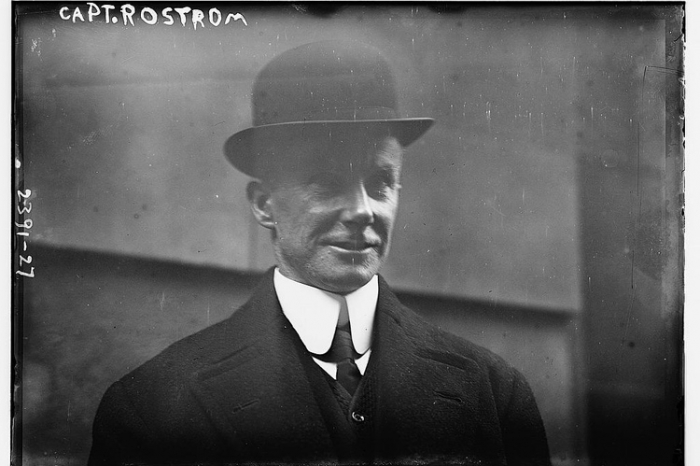 Portrait of Captain Arthur Henry Rostron.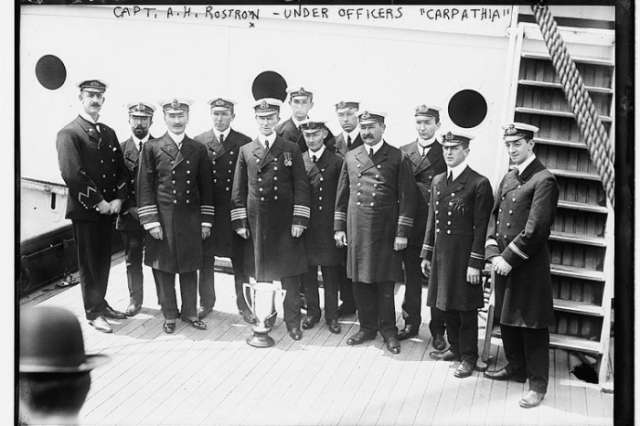 Captain Arthur Henry Rostron next to the silver loving cup that Titanic survivors presented to him in May 1912.
Stuart Collett, survivor of the Titanic.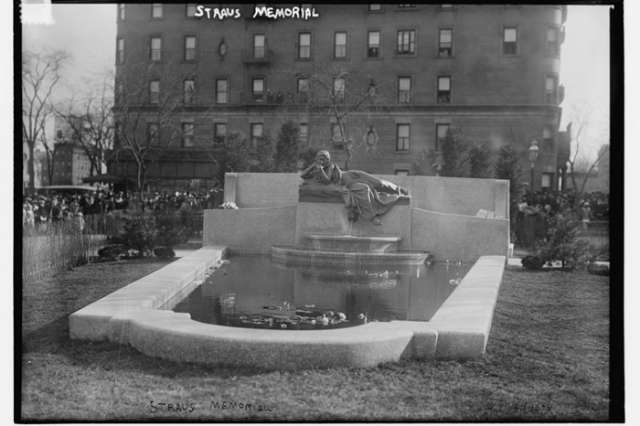 Straus Memorial Park in New York City. The city had it built to commemorate those who died on board the Titanic.
More about: #Titanic