Will North Korea agree to drop its nuclear program? -

CARTOON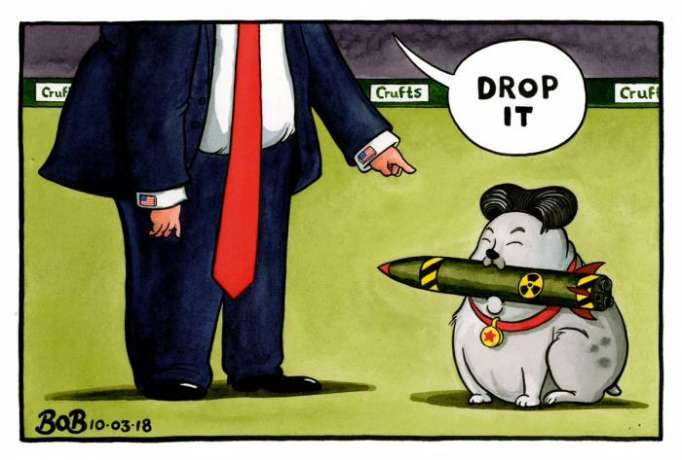 After months of trading insults and threats of nuclear annihilation, President Donald Trump agreed to meet with North Korean leader Kim Jung Un by the end of May to negotiate an end to Pyongyang's nuclear weapons program, South Korean and U.S. officials said Thursday. No sitting American president has ever met with a North Korea leader, AP reported.
The meeting would be unprecedented during seven decades of animosity between the U.S. and North Korea. The countries remain in a state of war because the 1950-53 Korean War ended with an armistice and not a peace treaty.