Minister of Defense, Colonel General Zakir Hasanov reported to Supreme Commander-in-Chief of the Armed Forces Ilham Aliyev.
The ceremony started with the state anthem.
About 4,000 servicemen from the Azerbaijani Defense Ministry, the Interior Ministry, the Emergency Situations Ministry, the State Security Service, the State Border Service, the State Security Service, as well as a delegation from the Turkish Armed Forces, are taking part in the military parade.
More than 240 pieces of military equipment, over 70 aircraft, including the recently acquired and the most advanced military equipment – armored vehicles, missile and artillery systems, air defense systems, helicopters and unmanned aerial vehicles will be demonstrated at the military parade.
Nearly 100 delegates from Turkey, Pakistan, Belarus, Bahrain, the United Arab Emirates, Georgia, Iran, Israel, Kazakhstan, Uzbekistan, Russia, Saudi Arabia and Ukraine will take part as guests in the parade.
***
A solemn military parade is being held on the Azadlig Square in Baku on the occasion of the 100th anniversary of Azerbaijani Armed Forces.
Azerbaijan's President and Supreme Commander-in-Chief Ilham Aliyev, First Lady Mehriban Aliyeva, state and government officials, MPs, ambassadors, military attaches, representatives of international organizations, heads of delegations, who have come to Azerbaijan to take part in the jubilee event, war veterans and representatives of the capital's public are watching the military parade.
Click here to watch the parade.
AzVision.az presents the photos from the military parade: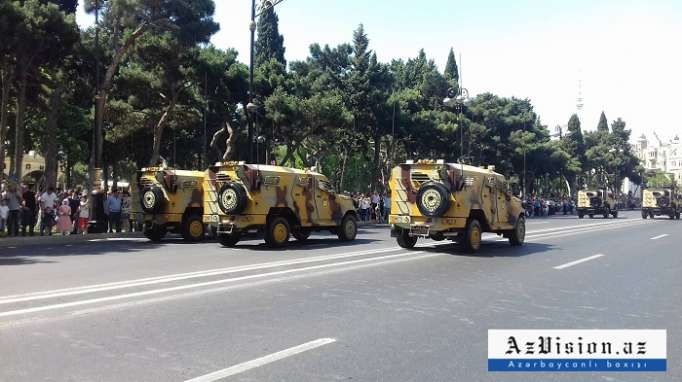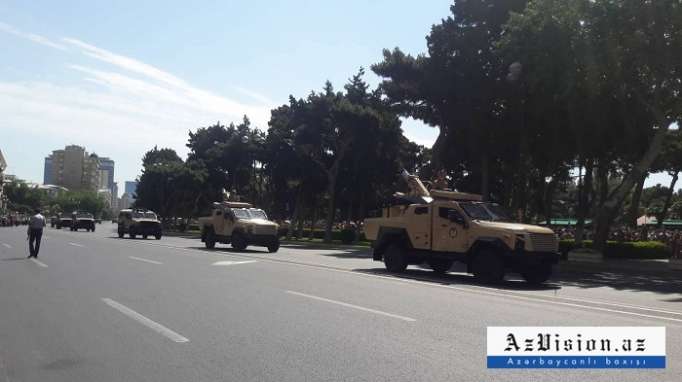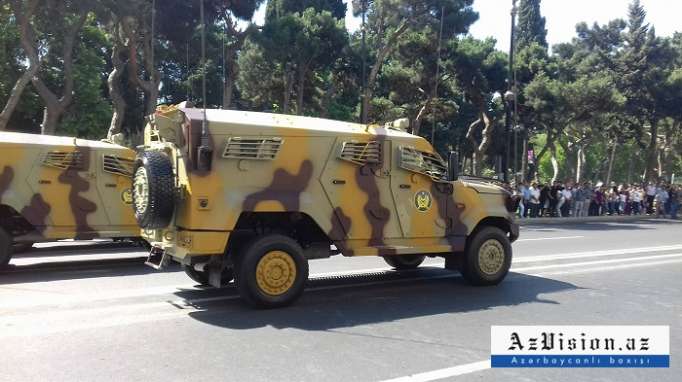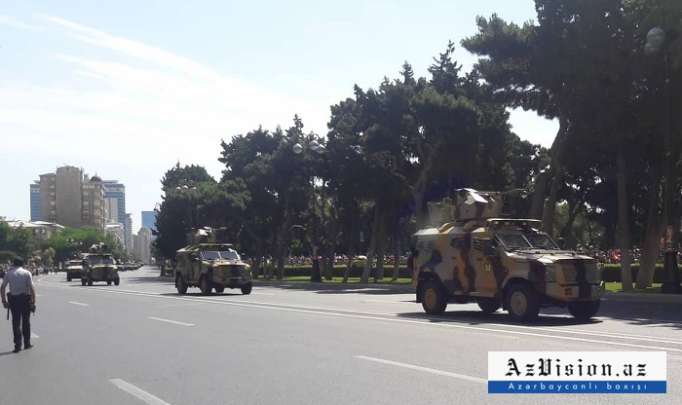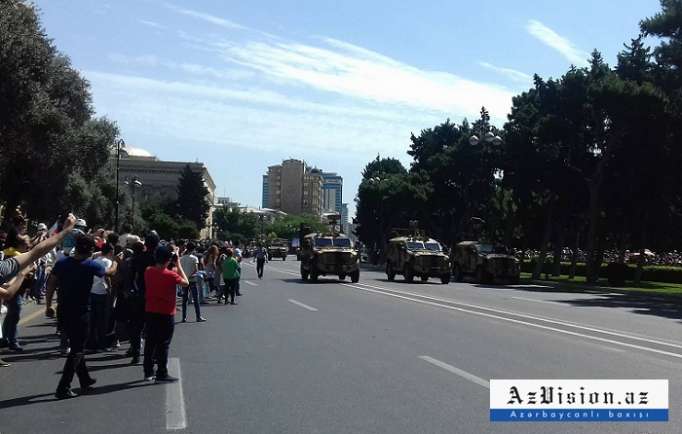 More about: #Azerbaijan