In the theft, which took place in January, the thieves got away with a pair of earrings and a gold brooch on the final day of a four-month exhibition, easily disarming a sophisticated alarm system and then disappearing in a sea of tourists. The collection of Mughal-era jewelry belonged to Qatari royal Sheikh Hamad al-Thani and showcased hundreds of spectacular Indian gems from the last five centuries.
Although this heist did not bear the trademark smash-and-grab theatricality of the "Pink Panther" gang from the former Yugoslavia, one of the Croatians arrested is linked to several major jewelry heists by the "Pink Panther" gang in different European countries, Croatian officials said.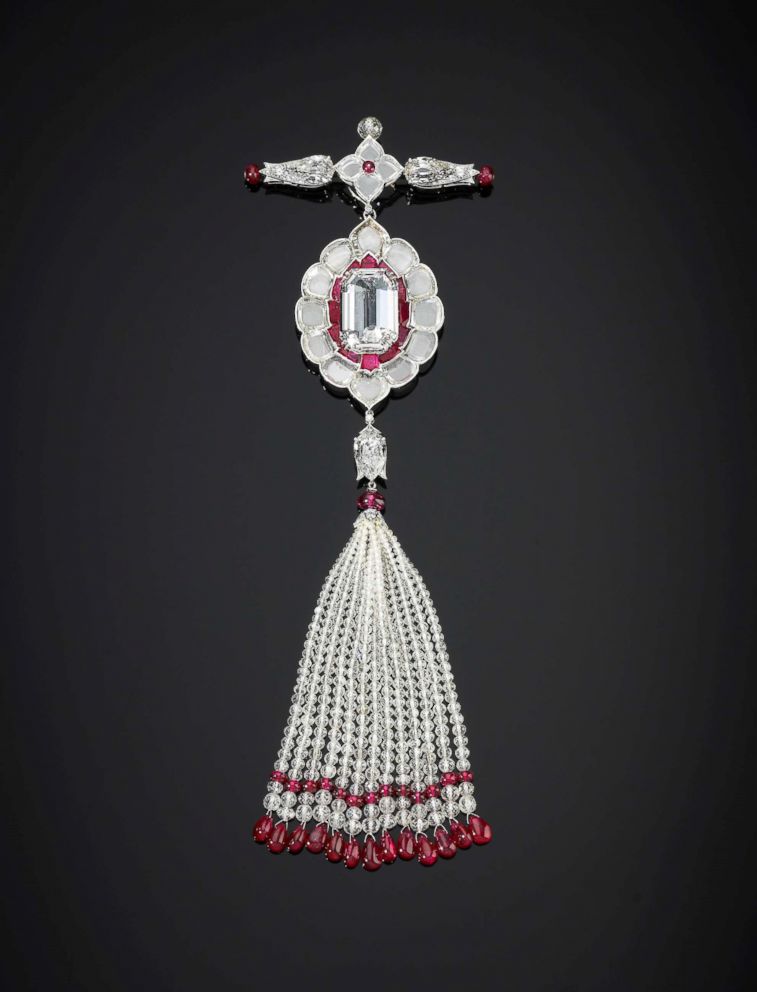 The suspect is also wanted in Switzerland for a $7,943,600 (8 million Swiss francs) diamond robbery at a jewelry event in Basel in March 2011.
The "Pink Panthers" have been plaguing Interpol forces with spectacularly athletic jewel thefts for more than a decade. Interpol believes the gang carried out at least 380 armed robberies of jewelry shops between 1999 and 2015.
The four Croatian suspects -- aged 43, 48, 48 and 60 -- were arrested on Wednesday close to the capital of Zagreb and in Istria, close to Italian border, a ministry statement said. A Serb, the fifth member of the gang, was detained at a crossing on the Serbia border on Thursday, it added.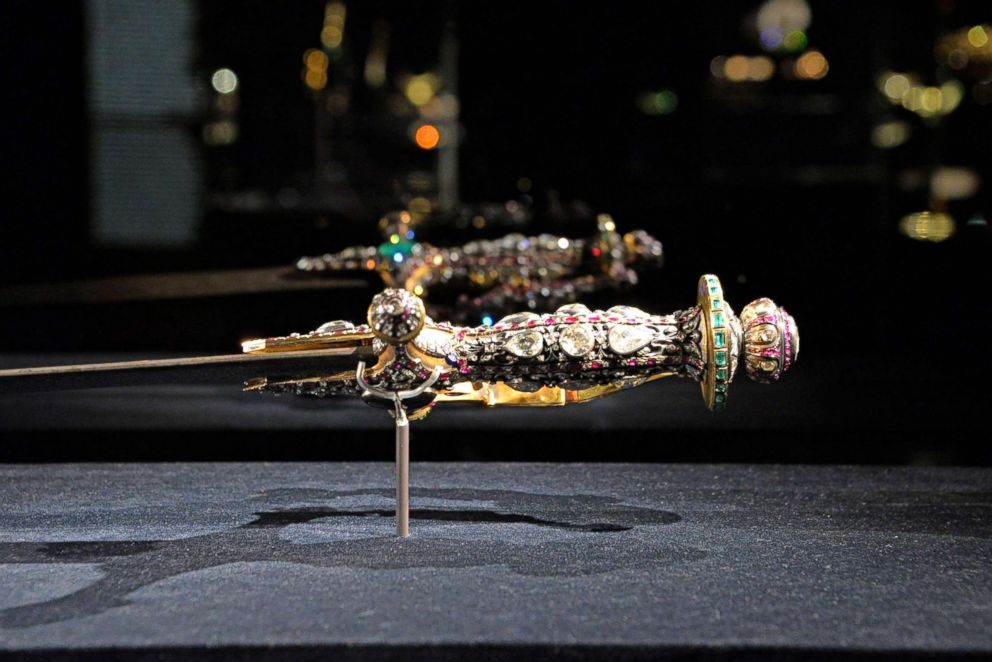 Croatian authorities did not reveal if the jewels had been recovered.
The stolen items were diamonds, platinum and gold and were contemporary and therefore were of less historical value than other items in the exhibition. The Croatian ministry estimated the stolen earrings were worth $1 million and the brooch was valued at more than $2 million.