The death threats were sent to journalists of the French newspaper " La Liberation" by the international Armenian terrorist organization ASALA and its members.
During the recent days, these and other Armenian organizations threaten journalists with death, who write the truth about the Nagorno-Karabakh conflict trying to hide the realities.
A journalist from "La Liberty" newspaper shared death threats sent to him by members of ASALA, as well as the Armenian lobby, on Twitter. Objective article published on newspaper's website about the fighting in Nagorno-Karabakh angered many, especially ASALA and the Armenian diaspora. Journalists who received death threats were forced to remove the article from the site.
Armenians, who have lived in Europe for many years, cannot stop their insidious actions. In this regard, the true face of France which is called "cradle of democracy" is revealed. Journalists are being threatened with death in a country which always speaks of freedom of speech defending human rights. In France, which is looking for human rights in other countries does not react to the death threats against journalists by ASALA terrorists, as well as the Armenian lobby, which is always supported by France.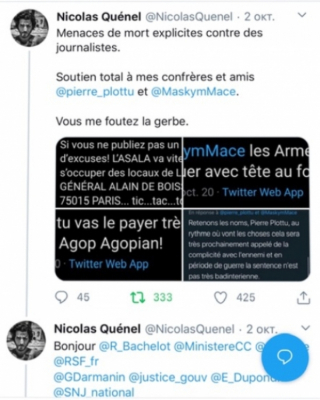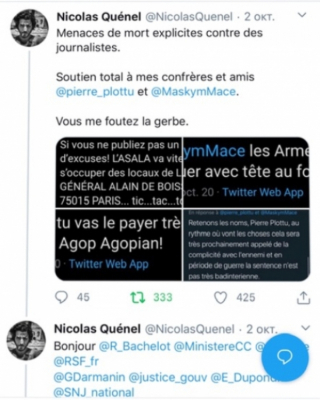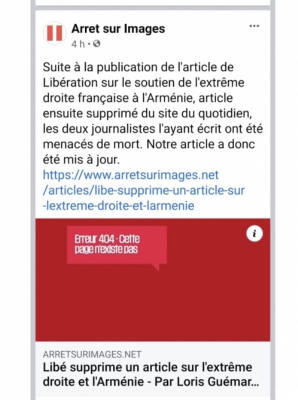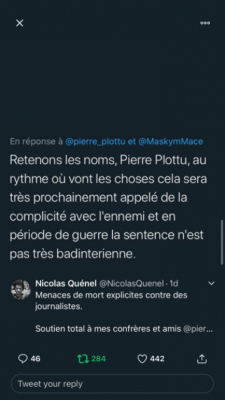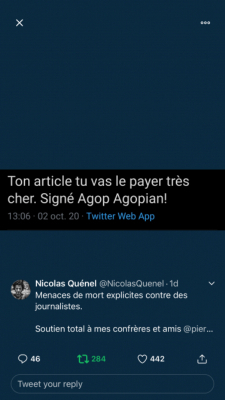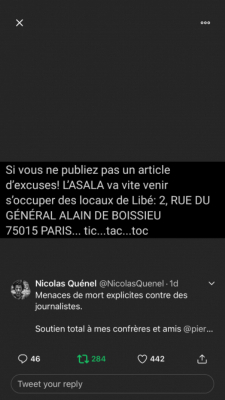 More about: #ASALA #ArmenianTerrorism #France