In his statement, the MP said that mercenaries from different parts of the world were brought to Karabakh. He also did not hide the fact that the Armenian servicemen flee the war. Marukyan called on the Armenian people not to be pessimistic and to discuss patriotic issues rather than negative information.
Edmond Marukyan's statement caused serious dissatisfaction in the Armenian segment of social networks. Deputy was seriously criticized by some people.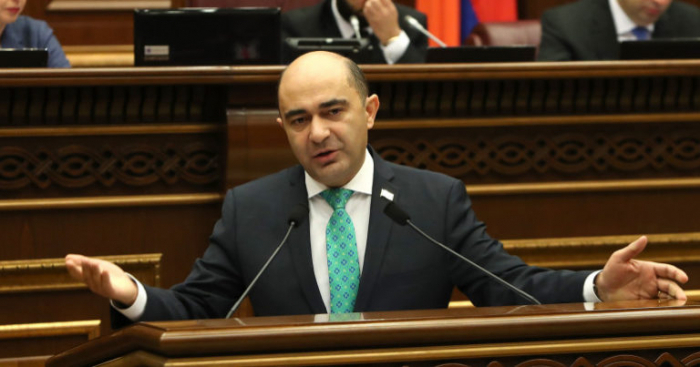 It is no secret that the Armenian leadership involved foreign mercenaries and terrorist groups in the Karabakh war. Although there are enough facts and photos about the mercenaries, the Armenian side tries to reject it. 
Armenia still continues the process of bringin mercenaries to Karabakh. Mainly, the Armenian government attracts foreign citizens to the war through the diaspora. Even special flights are organized for this purpose.
Mercenaries are brought to Armenia mostly from France, Canada, Lebanon, Spain, Greece and other countries. So far, numerous facts have been revealed regarding this issue. Foreign passports found on mercenaries killed during the fighting also prove this fact. 
More about: #ArmenianOccupation #Mercenaries