Azerbaijani researcher Elnur Elturk says that Azerbaijanis living in Sweden try to highlight Armenia's treacherous attack on Azerbaijani civilians as much as possible.
Note, the Swedish DN (Dagens Nyheter), Aftonbladet, SvD (Svenska Dagbladet), GP posten SVT nyheter and many other influential media outlets published news materials highlighting the military operations conducted by Azerbaijan to liberate its occupied lands and rocket attack by Armenian armed forces on civilians in Barda region of Azerbaijan.
The articles read that more than 20 Azerbaijanis were killed and more than 60 were injured. In particular, it is noted that this attack is the bloodiest incident against the civilian population since the beginning of the war.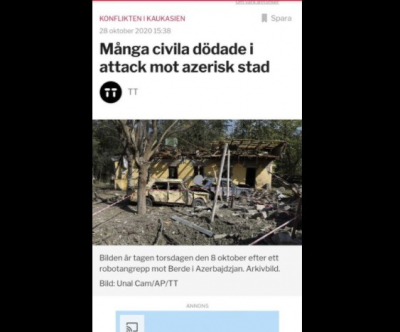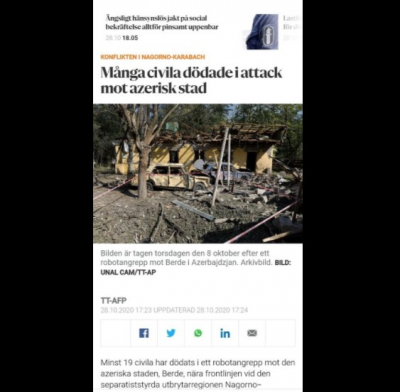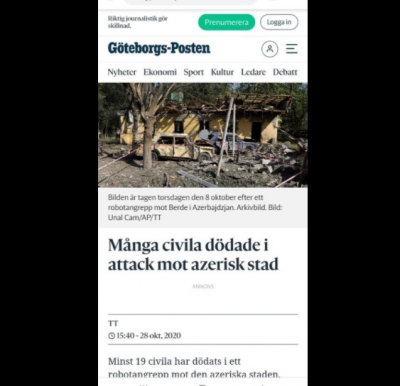 More about: