They inserted needles multiple times into my veins, said Yahya Abdinov, Azerbaijani serviceman who stayed in the Armenian captivity for 35 days.
Yahya Abdinov stated that the last time on November 2 he contacted his family during the second Nagorno-Karabakh War.
"On November 9, I was wounded in the leg by a sniper during the fierce fighting in the direction of Khojavend. We ad wounded and martyrs in that battle. I could not be taken out. I lost consciousness because of bleeding. When I regained consciousness, the Armenians were with me and took me as a prisoner. I did not have the answers they needed, because I was not a soldier, I voluntarily joined the battles. I did not stay there for a day, and then they took me to Armenia. When I woke up, I was already in intensive care, they performed surgery on my wound but it was not a complete surgery. My wound was not healing. Every day they were taking a bone out of the wound and torturing me. They inserted 40 times the needle into my vein to give me IV fluids as if they could not find a vein.
They did not give me food and I was beaten when I asking something. I couldn't see other prisoners because we were kept in separate rooms."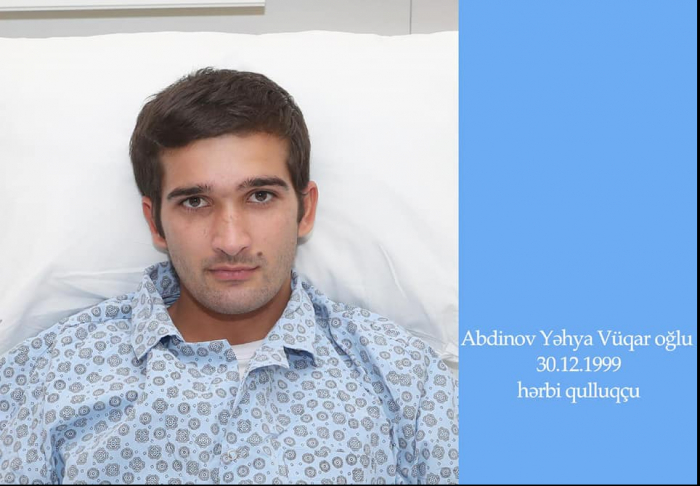 Abdinov also noted that they were visited by the International Committee of the Red Cross in early December.
"They returned us to Baku 10 days after their visit. We did not know that we came to Baku. We found out when we were on the plane. We did not know about the end of the war. We heard protests against Pashinyan, but we did not know what happened. After coming to Baku, we learned that we had won".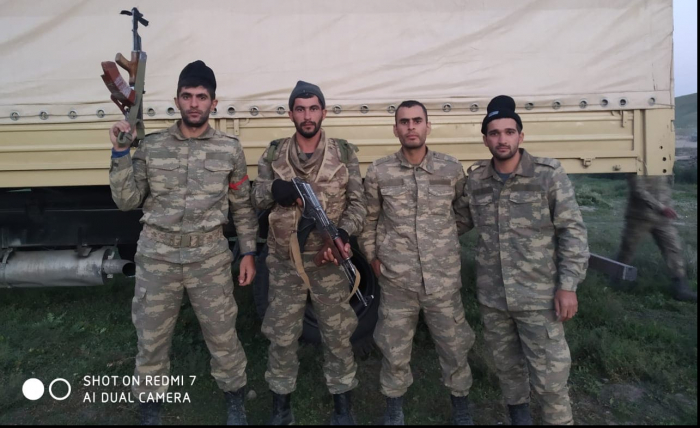 He also thanked the President, Supreme Commander-in-Chief Ilham Aliyev for rescuing the from the Armenian captivity: "As a result of the care of our state, we were re-examined. The Armenians did a wrong operation on my leg, the bone was crooked, and here our doctors operated again, straightened my leg and put a shaft. I am in good condition now. I can't walk yet, but there is progress. "
21-year-old Yahya Abdinov heroically fought against the enemy during the 44-day Patriotic War. Abdinov enlisted for the military service voluntarily after the provocation committed by the Armenian armed forces on the border with Azerbaijan in July 2020.
The serviceman said: "On September 28, I was called up for military on mobilization. On September 30, we were taken to Aghjabadi, and then we started fighting in the direction of Fuzuli. I was in the ranks of infantry, our task was to take Armenian posts. We were moving the posts. Armenians have established strong posts there for 30 years. But we destroyed them and liberated our lands from occupation. The Armenians used more large-caliber weapons in battles, and we responded as needed. Armenians later counterattacked the posts we liberated. However, we strengthened in those posts and repulsed the enemy attacks."
Abdinov noted that Azerbaijani troops entered Khojavend district in early November. "The district was almost liberated, and we were moving in the direction of Khankendi. However, on November 9, I was wounded in the leg by a sniper shot in a fierce battle and taken prisoner."
Stressing that fighting for the motherland is a source of pride, the serviceman said they avenged the blood of martyrs and Khojaly genocide victims.
Abdinov also pointed to the traces of Armenian atrocities in Fuzuli and Khojavend.
More about: