President of the Republic of Azerbaijan Ilham Aliyev welcomed President of Turkey Recep Tayyip Erdogan and his wife Emine Erdogan in Fuzuli district.
Erdogan was accompanied by first lady Emine Erdogan, Defense Minister Hulusi Akar, Communications Director Fahrettin Altun, Presidential Spokesperson Ibrahim Kalın, spokesperson of the ruling Justice and Development Party (AK Party) Omer Celik and the head of the Turkish delegation to the NATO Parliamentary Assembly Osman Aşkın Bak.
Erdogan is the first leader to visit the historic city, following its liberation by the Azerbaijani Armed Forces in November last year, after 28 years of Armenian occupation.
After a private meeting, Erdogan and Aliyev are expected to attend a signing ceremony for military cooperation, hold a joint press conference and take a tour of Shusha.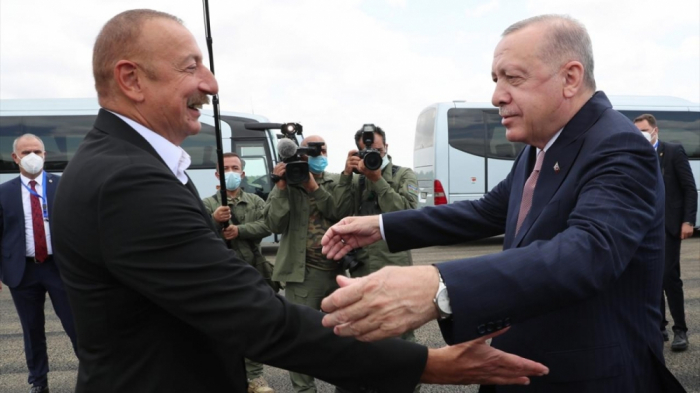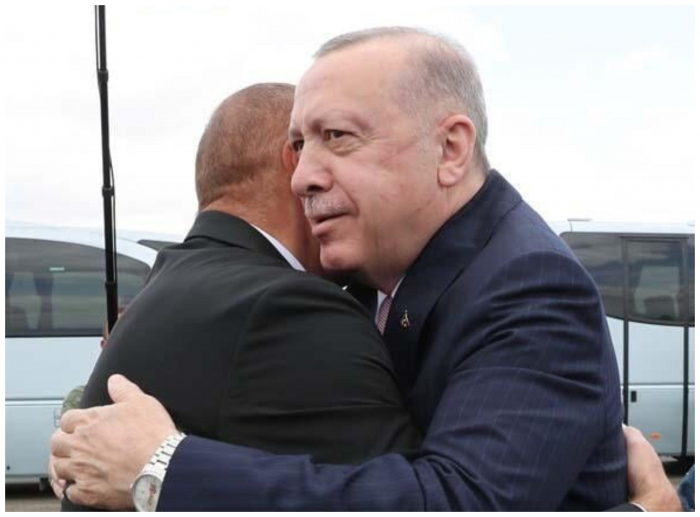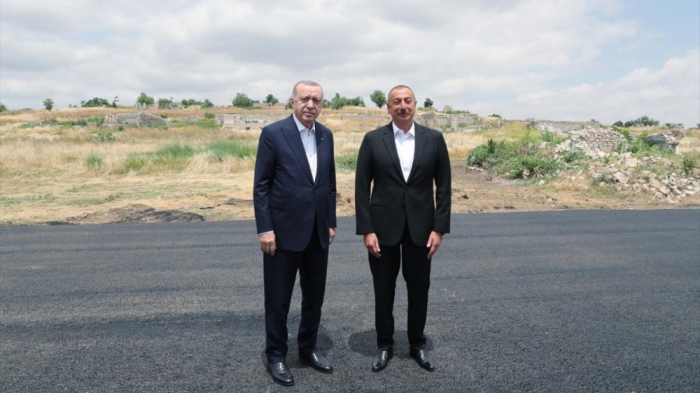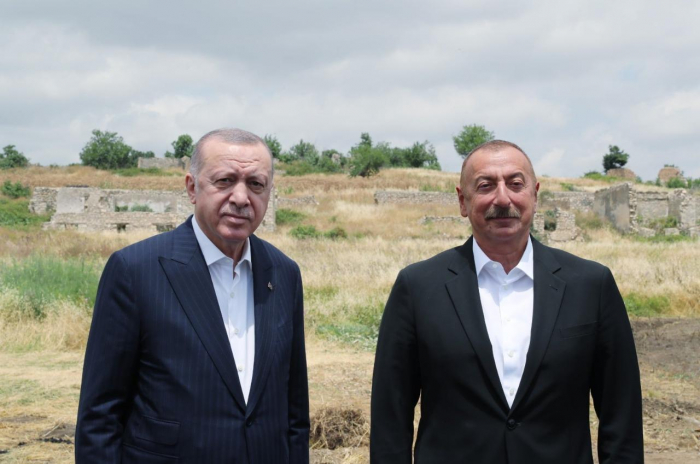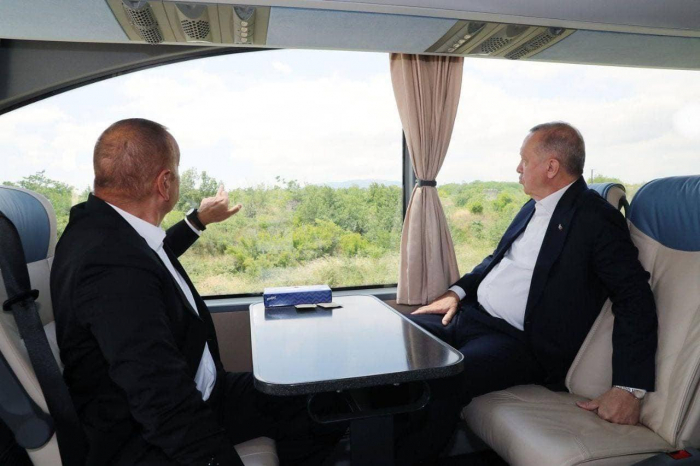 More about: