The Goethe-Zentrum in Baku in cooperation with The European Union to Azerbaijan, the Administration of the Historical-architectural Reserve "Icherisheher" and Platform ART company organize the International Contemporary Art Exhibition THE ORIENTAL HERITAGE.
The exhibition is aimed at raising awareness about the importance of preserving universal cultural heritage. Azerbaijan, being a rapidly developing country, pays great attention to the importance of preserving the historical and cultural heritage that characterizes the history of the identification of the nation and the country.
The Exhibition will be held from 17th November till 1st December in the historical monument of national importance - Gasim bey Hamam, built in the 17th century. Also named Sweet Bath for the sweets served to bathers with their tea, it is located near the Salyan gates of the fortress of Icheri Sheher, Azerbaijan.
Gasim bey Hamam has been closed now during the last 30 years for visitors. There are plans for renovation works in the nearest future. The bathhouse has a traditional design, with an entrance hall, a cloakroom, baths, swimming pools and a boiler-house. Cross-shaped domes are in the dressing room and swimming pool. They were located on the sides of the rooms with their chambers. Ceramic tubes were located in the walls and under the floor for supplying water and heating. In 1970, the bath was reconstructed and turned into a pharmacy known as the "Green Pharmacy" which functioned there until the 90th.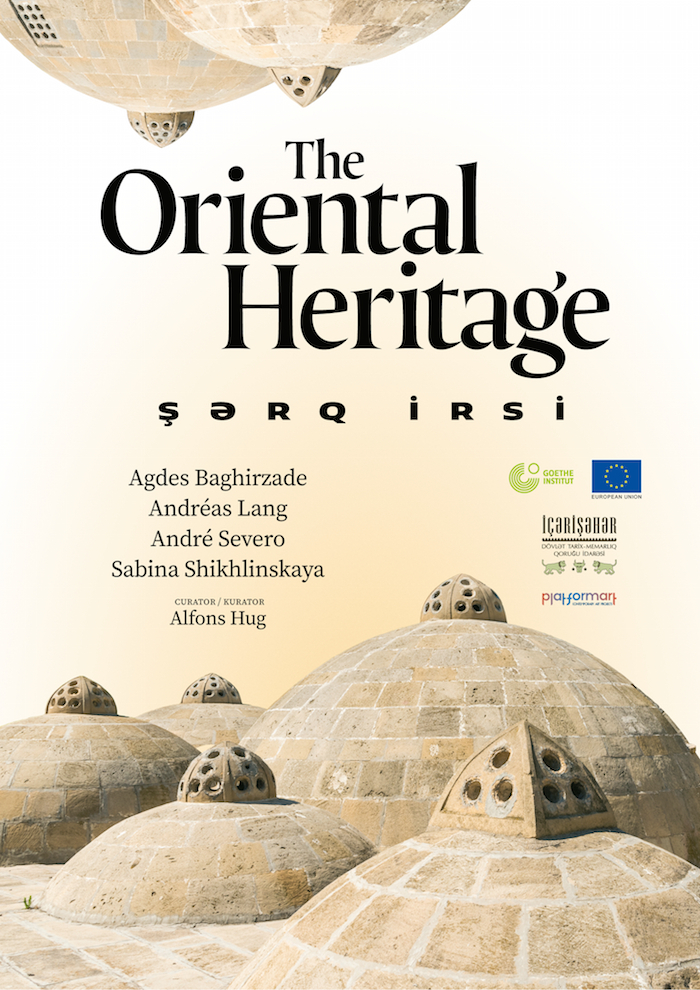 THE ORIENTAL HERITAGE Exhibition is curated by Alfons Hug, Goethe Zentrum in Baku and consists of art works in genres of photography, video art and installation by artists: Agdes Baghirzade, Azerbaijan / Andréas Lang, Germany / André Severo, Brazil / Sabina Shikhlinskaya, Azerbaijan.
More about: