Norwegian Air Shuttle was next worst, then Vueling, Thomas Cook Airlines and BMI Regional, analysis of Civil Aviation Authority figures reveals.
Scandinavian Airlines was most punctual, with take-offs typically seven minutes late. Average delay for the 44 airlines with at least 2,000 scheduled flights from the UK's airports was 15 minutes.
Wizz Air said issues specific to Britain, including airspace congestion and slot restrictions triggered delays.
Severe winter weather also caused disruptions.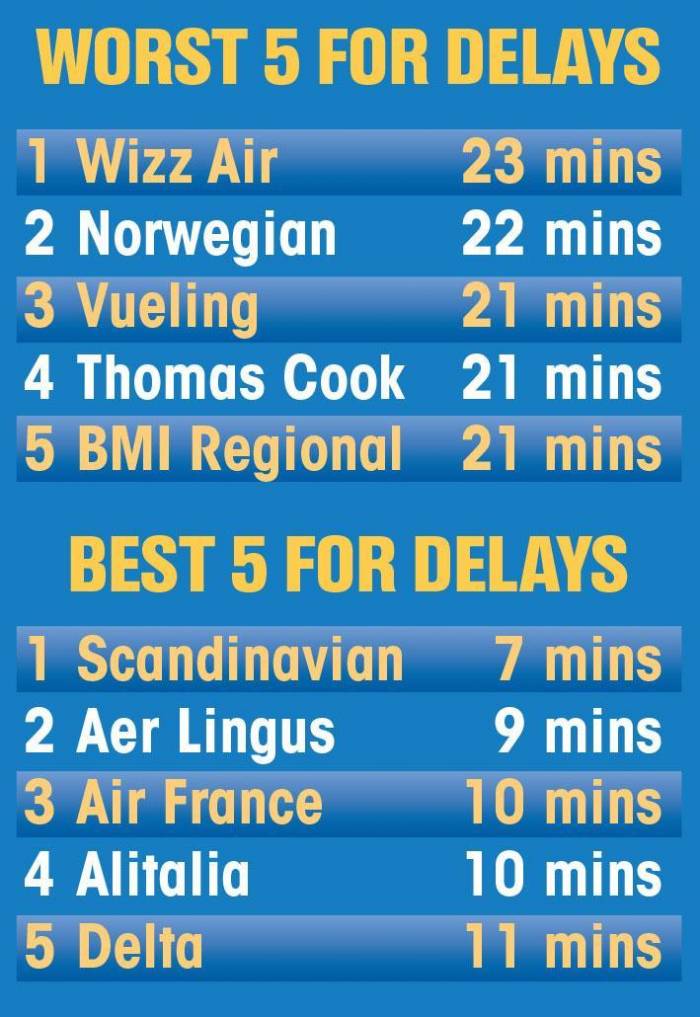 @The Sun
The Hungarian company said it was basing eight aircraft in Britain to help reduce in-bound delays in the future.
Delayed passengers in the UK can get compensation depending on cause and wait length.
More about: flights