Nikol Pashinyan's lies look like children's lies, not politicians. In this regard, he is more like Baron Munchausen. This aspect of his character was more famous in his interview with Politico. Politics is not Pashinyan's style, he is a style of politics.
Armenians have an expression "elevator diplomacy". When Pashinyan came to power, he met Ilham Aliyev in the elevator of the building where the CIS summit was held in Dushanbe. He asked Ilham Aliyev for time to settle the Karabakh problem when he was on the run. The President of Azerbaijan agrees. This was the request of Pashinyan, who has not yet freed himself from oppositional thinking. But after a few years, he danced in Shusha and stated that "Karabakh is Armenia". This was the opinion of Prime Minister Nikol Pashinyan, who shared the same thoughts with the government. Such ambivalence is certainly a flaw for Pashinyan, both as a personality and as a head of government.
He tends to change mediators repeatedly. As if he is looking for new faces to convince his lies.
• Discusses the opening of the Aghdam Road in Brussels with the participation of Charles Michel, and then says that there is no such discussion. However, this is at least disrespectful to Charles Michel's mediation efforts.
• He takes the responsibility in Brussels that he will return those who were lost and captured. As soon as he returns to Yerevan, he denies this official promise.
• He takes the responsibility of starting the construction of the Zangezur corridor, but "forgets" it in Yerevan.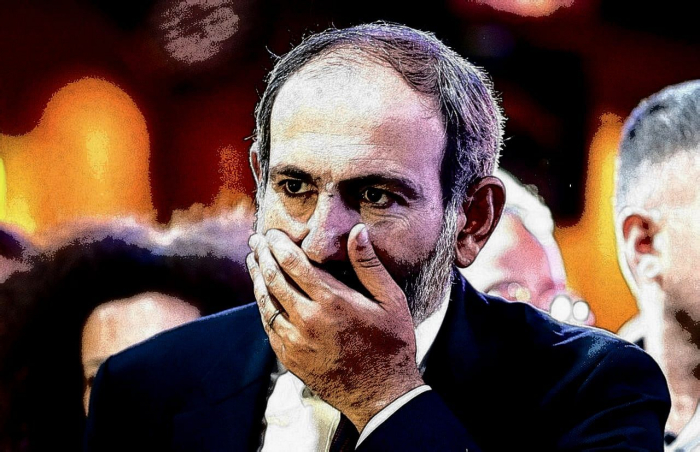 It is the same with Russia and Iran. As soon as Pashinyan came to power in Armenia, he dealt a blow to the image of the CSTO. It is obvious that those who brought Pashinyan to power set before him the damage of the CSTO and the withdrawal of Russia from Armenia. But Pashinyan points to Moscow's failure to help Armenians in the Karabakh conflict as the reason for his irritation against Russia.
The international lexicon comprises the term "Buridan donkey", but not the term "Ijevan donkey". It seems that Pashinyan, like Buridan's donkey, cannot choose between two hay bales. It seems that the term "Ijevan donkey" will be created soon.
The statements made by Pashinyon about the 44-day war period show that Russia tried to force him to peace several times. But Pashinyan missed very favourable conditions. It is in the same situation now. It has no internal decision to normalize relations with Azerbaijan.  Pashinyan supposes that he will be able to overcome Azerbaijan from a military point of view. However, to achieve this, Armenia's army should be at least twice as large as Azerbaijan's army in terms of numbers and military equipment.
While talking about the deployment of troops in the border region of Azerbaijan on its territory, some points should not be forgotten. Armenia purchases weapons from India, and France provides military aid to it. Recently, the Ministry of Defense of Armenia sent a commission to check the condition of the military units in the conventional border zone with Azerbaijan. The commission clearly stated that there is great advancement in the direction of providing those military units with new equipment and building engineering and technical facilities. The only concern was the growth in the number of suicides among the military servicemen.
When Pashinyan started leading Armenia, the country's foreign debt was 7 billion dollars. Now it is 11 billion 345 million dollars. Where did this debt come from?!
Why doesn't Pashinyan go for regional integration with Azerbaijan and Georgia?! Why is he looking for patrons from outside?!
It is significant to consider that when Armenia attacked in 1988, nobody in the world recognized Azerbaijan. And now, in the words of the Hungarian foreign minister, "European leaders are pushing each other to take a picture with Ilham Aliyev." In this case, Armenians can't enter the same river twice.
More about: