The meeting was attended by more than 70 participants including heads of anti-corruption institutions of more than 20 countries, inspectors and prosecutors dealing with investigation and prosecution of corruption related crimes, international experts specialized in anti-corruption issues, officials of the OECD, as well as representatives of Azerbaijan's law enforcement agencies, AzVision.az reports.
Head of the Anti-Corruption Department under Azerbaijan's Prosecutor General Kamran Aliyev touched on the existence of the strong political will against corruption in Azerbaijan: "Azerbaijan has joined all conventions in a related field and implemented all regulations defined by law. Azerbaijan's anti-corruption legislation meets modern standards. In addition, we cooperate with all institutions function in this field".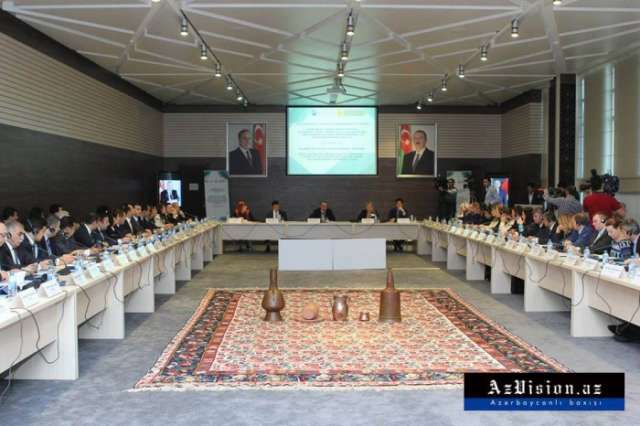 Touching upon the mutual relations between Azerbaijan and OECD Anti-Corruption network, Kamran Aliyev stressed that Azerbaijan has cooperated with the ACN since 2003 within Istanbul Anti-corruption Action Plan. Besides, Azerbaijan has successfully completed three monitoring levels and now our country is one of the first countries passing IV round of monitoring. Deputy Prosecutor General recalled the successful adoption of the progress report on the implementation status of the recommendations considered in the report adopted on our state within the framework of IV round of monitoring during the meetings held in Paris in 2017. He said that the involvement of the staff of the Anti-Corruption headquarter as an expert to the monitoring process of several countries within the framework of the Istanbul Anti-Corruption Action Plan is an important achievement.
More about: #corruption