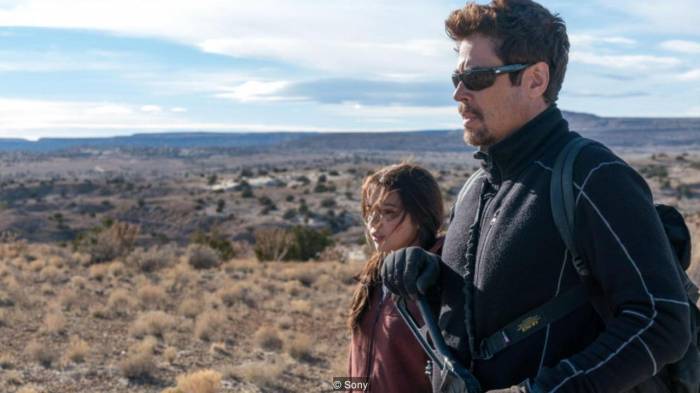 (Credit: Sony)
Sicario: Day of the Soldado
Sicario: Day of the SoldadoSicario, the 2015 thriller that once and for all proved Denis Villeneuve's mastery of every genre, was taut, flinty storytelling abounding with low-key chills. Sadly, however, Villeneuve is not returning for the sequel, which instead has gone to Italian TV director Stefano Sollima, best known for Sky Italia's small-screen adaptation of Gomorra. Nor is Sicario star Emily Blunt, but that doesn't mean this sequel is without interest: Benicio Del Toro is back as a US operative who kidnaps the daughter of a Mexican drug lord as part of a plan to pit rival cartels against each other. When his superior (Josh Brolin) orders him to kill the girl, he goes rogue and finds himself chased by the US Drug Enforcement Agency personnel he once answered to. Released 27 June in South Korea, 28 June in Russia, Cambodia and Australia and 29 June in the US, UK and Turkey.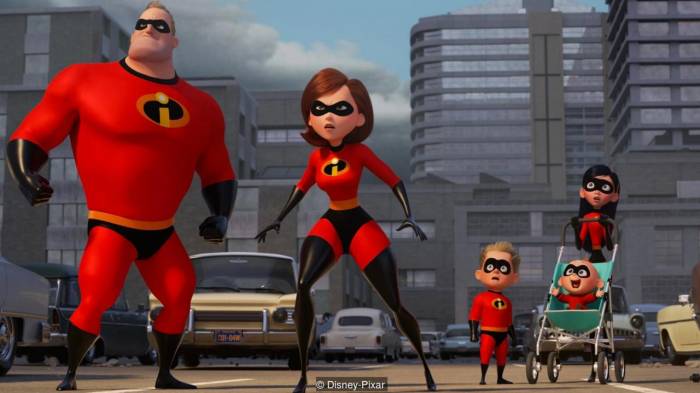 (Credit: Disney-Pixar)
The Incredibles 2 
The Incredibles 2The Incredibles is one of Pixar's most beloved films – which, considering that nearly every one of their animations is beloved is really saying something – and certainly the one that always seemed most ripe for a sequel. This time the Parr family, each member gifted with powers, spring back into action to take on villains the Underminer (John Ratzenberger's baddie, glimpsed at the end of the first film) and new threat The Screen-slaver. Or at least matriarch Elasti-girl (Holly Hunter) gets to. Superheroes are still looked upon unfavourably in the world of The Incredibles 2, but Elasti-girl is recruited to be the face of masked vigilantism by a PR consultant (Bob Odenkirk) looking to make people with superpowers more palatable to the public. Her husband, Mr Incredible, becomes a stay-at-home dad and all manner of domestic comedy high jinks ensue. Expect more of the pop-art graphics from director Brad Bird that made the first one such a satisfying feast for the retinas. Released 14 June in Mexico, Argentina and Chile, 15 June in the US, Pakistan and Vietnam and 27 June in Belgium, Spain and The Netherlands.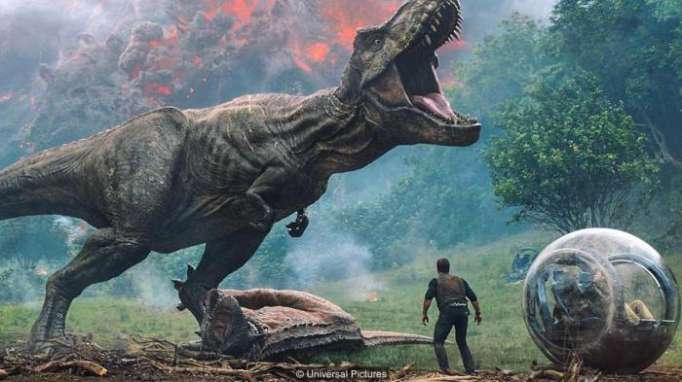 (Credit: Universal Pictures)
Jurassic World: The Fallen Kingdom
Jurassic World: The Fallen KingdomPeople never get enough of dinosaurs, it seems: Jurassic World, the fourth instalment in the reptilian saga, is the fifth highest grossing film of all time worldwide. Its follow-up is directed by JA Bayona, the Spanish auteur behind The Orphanage and A Monster Calls. Chris Pratt and Bryce Dallas Howard are back, this time teaming up to rescue some dinosaurs from what was formerly the Jurassic World theme park from an imminent volcano eruption. But a bigger threat awaits them when they get back to civilisation: greedy forces want to capture, weaponise and sell the dinosaurs, presumably to turn them into a military force. Which, yes, means that like The Lost World: Jurassic Park before it, giant lizards will run amok in ordinary cities and neighbourhoods: one particularly creepy image from the trailer shows a dinosaur's claw reaching toward a sleeping child in their bedroom. Released 6 June in the UK and Saudi Arabia, 15 June in China and Pakistan and 22 June in the US and Mexico.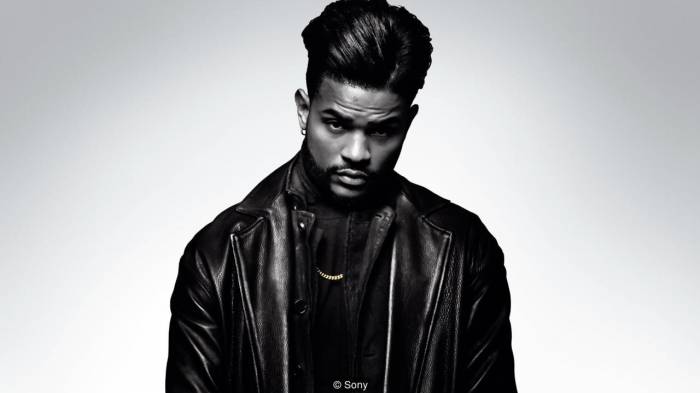 (Credit: Sony)
Superfly

SuperflyThe 1972 crime drama Superfly was one of the key films, along with Shaft, to inaugurate the Blaxploitation genre in US cinema. But it's probably best known for its stunning soundtrack, written and produced by the legendary Curtis Mayfield. These hard-edged yet tuneful tracks, such as Pusherman, were the perfect complement to the searing tale of a gangbanger trying to find a way out of the world of drugs and crime. So it makes sense that a music video director would be the film-maker to steer this remake. And he has the unapologetically awesome name of Director X no less. After creating videos for Drake, Rihanna, Miguel and Kendrick Lamar, Director X tells an updated version of the original film's story: Trevor Jackson, just 21 years old, steps into the shoes of Youngblood Priest, originally played by Ron O'Neal, a hustler in Atlanta trying to make one last big score. Southern hip-hop gods Big Boi and Rick Ross make appearances, as does Michael K Williams, who makes every single crime film better. Released 13 June in the US, 15 June in Canada and Finland and 28 June in Germany.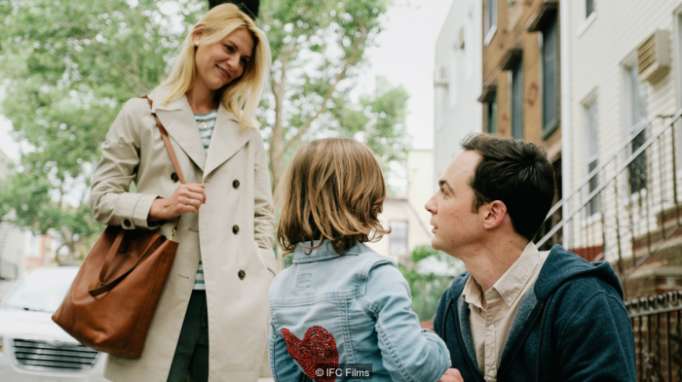 (Credit: IFC Films)
A Kid Like Jake
A Kid Like JakeFilms about the difficulties of parenting are nothing new, but A Kid Like Jake explores a topic that's been sorely underrepresented to date: what it means to be the parent of a non-binary child. Based on screenwriter Daniel Pearle's 2013 play of the same name, A Kid Like Jake looks at a mother and a father (played by Claire Danes and Jim Parsons) whose four-year-old son is about to enter pre-school. But Jake prefers Disney princesses to action figures and doesn't identify with what is considered traditionally male. Marital strain ensues as Danes and Parsons struggle with how best to respond to their child's needs. A Kid Like Jake premiered to raves at the Sundance Film Festival in January with New York Magazine's Emily Yoshida saying, "Claire Danes and Jim Parsons are stunningly good" and Indiewire's David Ehrlich saying that it is "a sensitive and nuanced portrait of modern parenting." Released 1 June in the US and available on demand 8 June.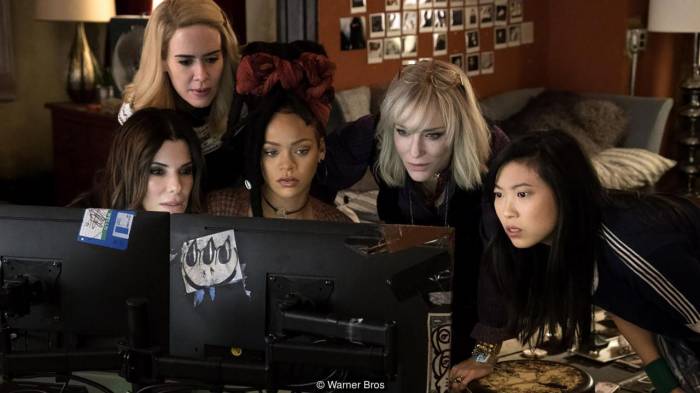 (Credit: Warner Bros)
Ocean's 8
Ocean's 8Anne Hathaway plays a celebutante planning to wear $150m (£113m) in jewels to the Met Gala. She might as well wear a target on her back, as all the hype around her gaudy ensemble inspires a crew of female thieves led by Debbie Ocean (Sandra Bullock), who's the sister of Danny Ocean (played by George Clooney in Steven Soderbergh's previous Ocean's films), to relieve her of them. Ocean assembles a crack team of Cate Blanchett, Mindy Kaling, Rihanna, Awkwafina, and Sarah Paulson to pull off the heist, which, given its setting will feature many fashion world cameos including Anna Wintour and Alexander Wang. Released 8 June in the US, Canada, Vietnam and Indonesia, 18 June in the UK and 22 June in South Africa.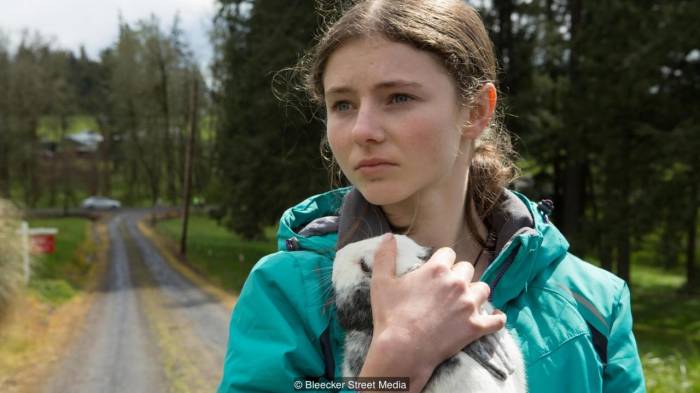 (Credit: Bleecker Street Media)
Leave No Trace
Leave No TraceWinter's Bone, a tale of poverty and endurance in the Ozarks, was one of the most acclaimed films of 2010. It also catapulted Jennifer Lawrence to stardom. Remarkably, though, its director, Debra Granik, hasn't made another feature film until now. Her Leave No Trace explores similar territory, with a father and daughter defying convention by living out in the woods of Oregon. The dad (Ben Foster) wants to raise his daughter (Thomasin McKenzie) away from the corrupting influence of contemporary society – but they run afoul of US authorities, who object to them camping out on public land, demand McKenzie attend school and believe her father is incapable of raising her. Vanity Fair's Richard Lawson says, "Granik works simply, but she doesn't forego artistry. She's made a film of grace and power, a story of people lost and found in America that often shows us at our noble and humble best. How rare and refreshing that is these days." Released 29 June in the US and UK.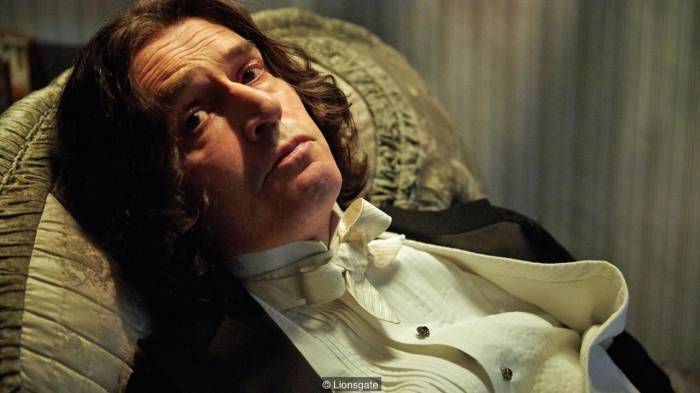 (Credit: Lionsgate)
The Happy Prince
The Happy PrinceThe last years of Oscar Wilde's life were tragic ones, and utterly at odds with the witty plays and short stories he had previously written. Outed as homosexual at a time when being gay was a dire crime in the UK, he was sentenced to two years' imprisonment, after which he fled the country for France, where he his life ended in poverty. Rupert Everett plays Wilde in this look at his sad final years – he also got behind the camera to direct. Screen International's Fionnuala Halligan writes, "Wilde's mighty struggle with himself, with his heavenly talent and earthly lusts, and the meaning of it all resonates so strongly in [Everett's] direction and performance that The Happy Prince is easily elevated past period Victoriana to move and engage in equal parts. Released 15 June in the UK and Ireland.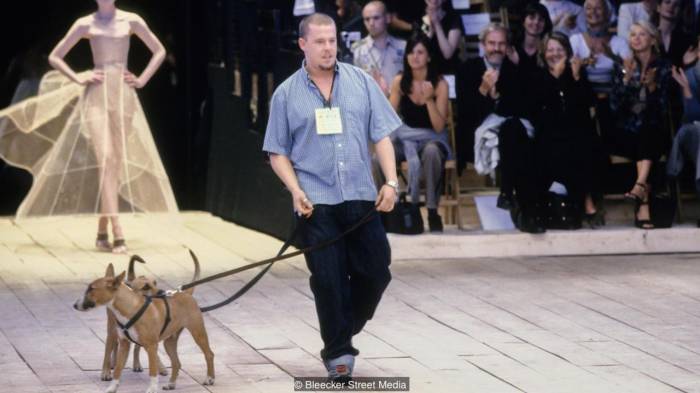 (Credit: Bleecker Street Media)
McQueen
McQueenThe same month that the Vivienne Westwood documentary Westwood: Punk, Icon, Activist is being released in the US and Canada comes this other non-fiction look at a fashion legend. Alexander McQueen, aged 40, took his own life in 2010 but his influence remains everywhere in the sartorial realm. Directors Ian Bonhôte and Peter Ettedgui received a 'no' from McQueen's family and fashion house to participate in this examination of his life and legend, but according to New York Magazine's Emily Yoshida the result is well worth watching: "Thanks to a beautifully lush, moody score by Michael Nyman and great sound editing, even a fan who has pored over these archives obsessively will see them in a new light. What McQueen reminds those obsessives and laypeople alike is that fashion is an incredibly emotional art form, and McQueen's work was some of the most moving there was or ever will be." Released 8 June in the UK, Ireland and Spain.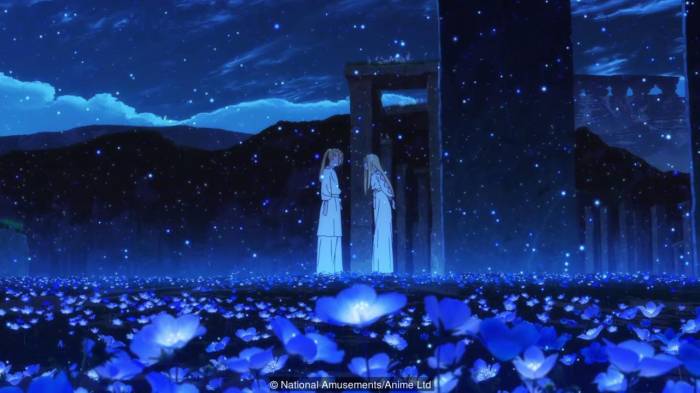 (Credit: National Amusements/Anime Ltd)
Maquia: When the Promised Flower Blooms
Maquia: When the Promised Flower BloomsMari Okada is one of the most prolific screenwriters for animé TV productions in Japan, but she's virtually unknown elsewhere. That could change with her debut animé feature film, Maquia: When the Promised Flower Blooms. Not only a ravishing bit of hand-drawn animation, this film tells a powerfully feminist story about a young girl, who's part of a monastic order whose adherents can live forever if they reject all love, choosing to reassert control over her own life and destiny. The Japan Times' Matt Schley writes, "Maquia is a solid directorial debut and, with its relatable message, it may also find the prolific screenwriter new fans." Released 7 June in Australia and New Zealand and 27 June in the UK and Ireland.
More about: movies